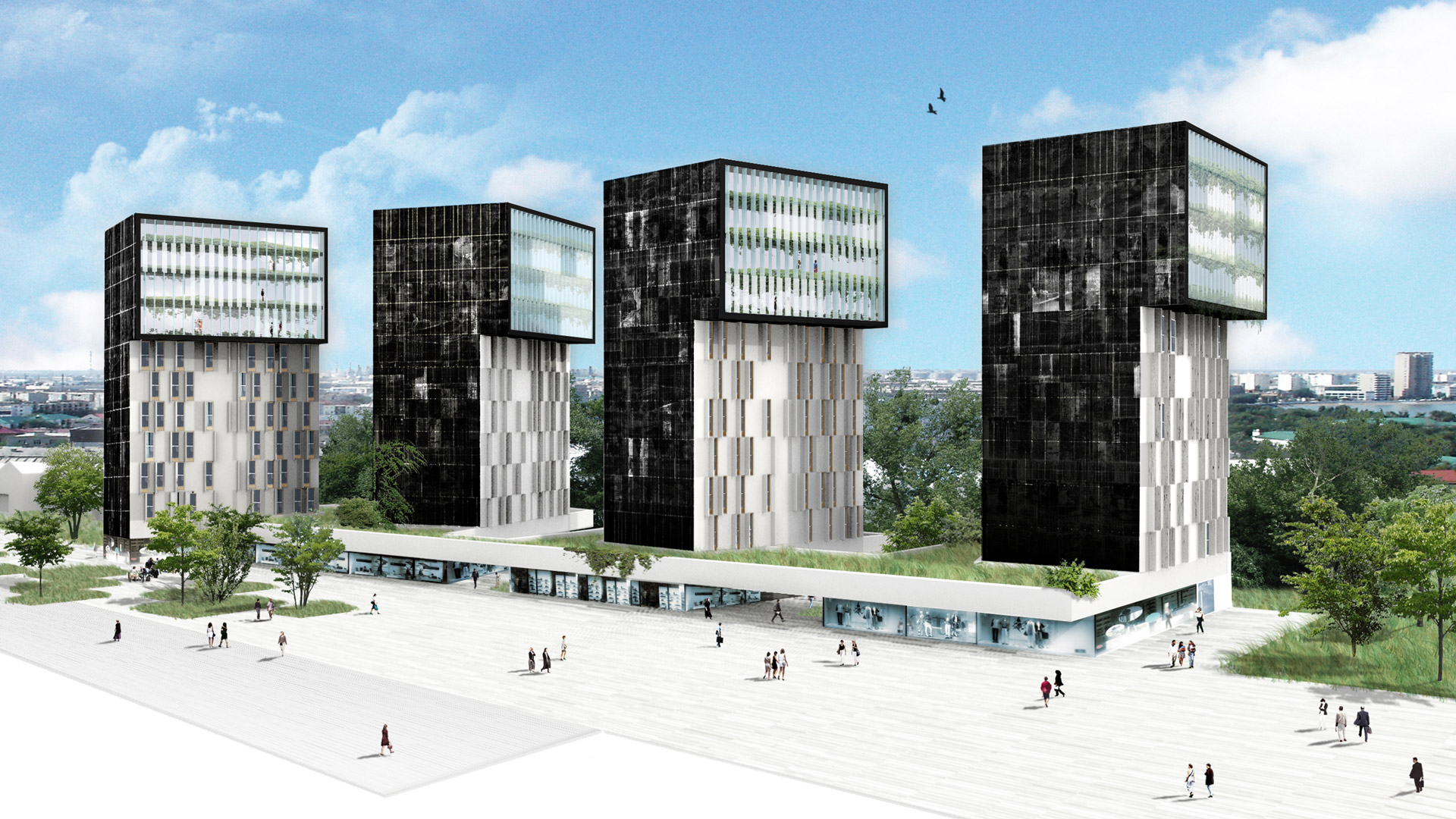 the project develops a general masterplan and the architectural layout of the residential structures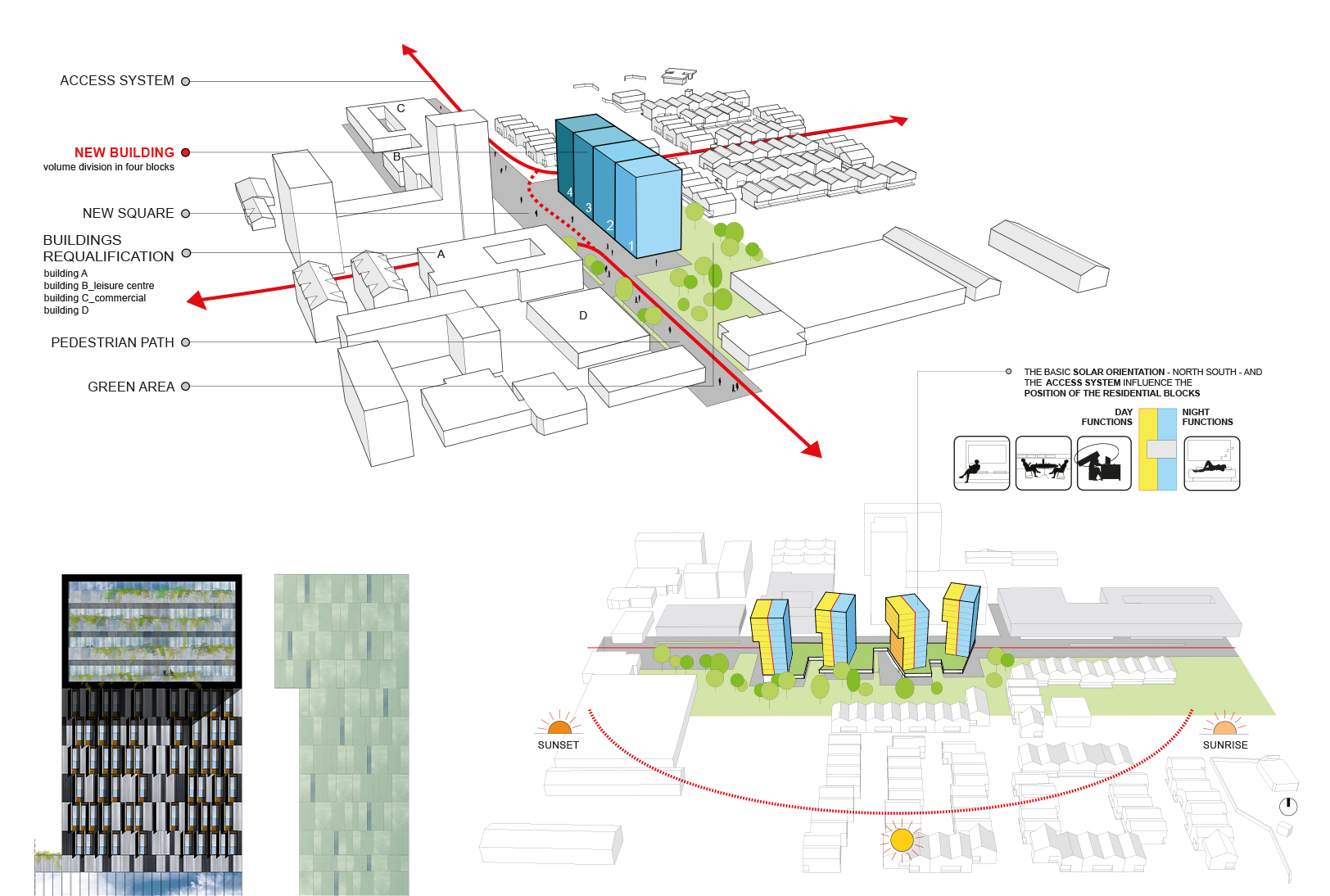 The East-to-West axis guides the order of the master plan, including the newly-built edifices and the buildings now under construction, so as to set them as a unitary and harmonic architectural whole in an area subjected by fast development. Four new inhabitants: the four buildings and the square entertain a close symbiotic relationship, and create an iconic, rigorous and articulated central place.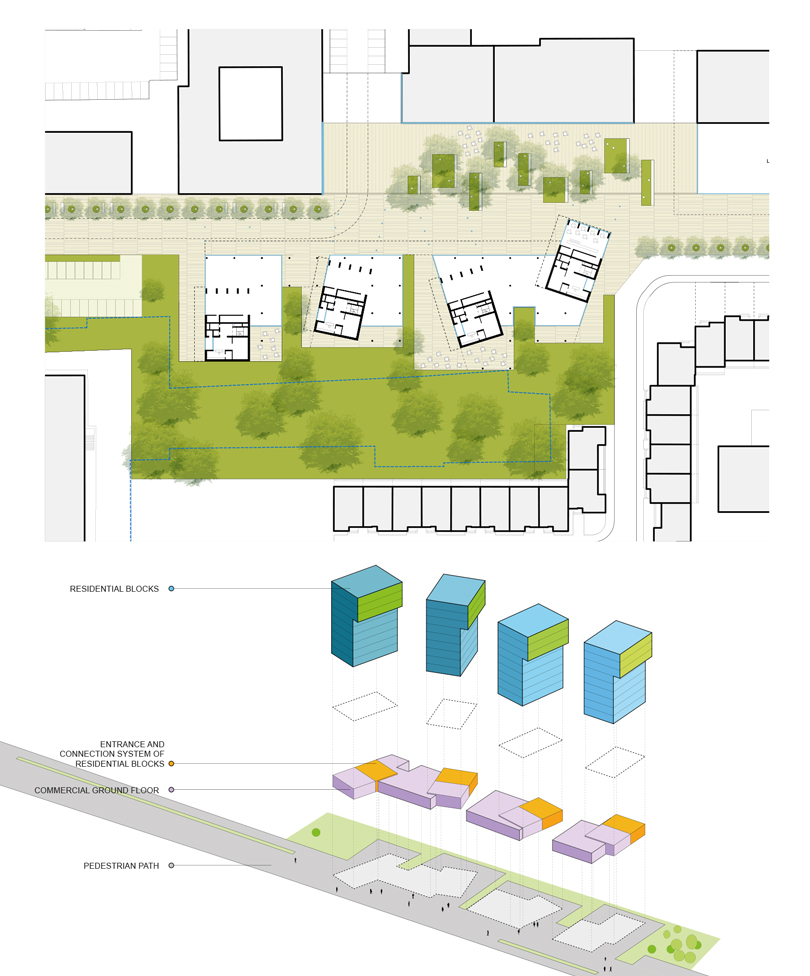 the towers, which are slightly shifted and twisted, resemble, as seen from north, four inhabitants of Atyrau who look towards the European bank from the Asian one. When seen from south, on the contrary, they look like four tall trees shielding the large square in the middle of the neighborhood against the heat. The large square permeates the four buildings, by outlining at the ground level a system of open spaces and glazed commercial volumes intersected by a number of green corridors connected to the southern green area. The four towers not only mark the boundaries of the square, they contribute to shape and outline it. The flats are simple and neat: these may be of two types only (two-room or three-room units), but they grow to extra-large size on the three attic floors, which are special areas to enjoy at sunset while watching the river flow by and freeze in winter. The four eastbound facades will accommodate all bedrooms, facing sunrise; the westbound facades will feature glazed walls overlooking the Ural river, while the winter gardens on the attic floors will let the sunset light in.

This site is registered on
wpml.org
as a development site.