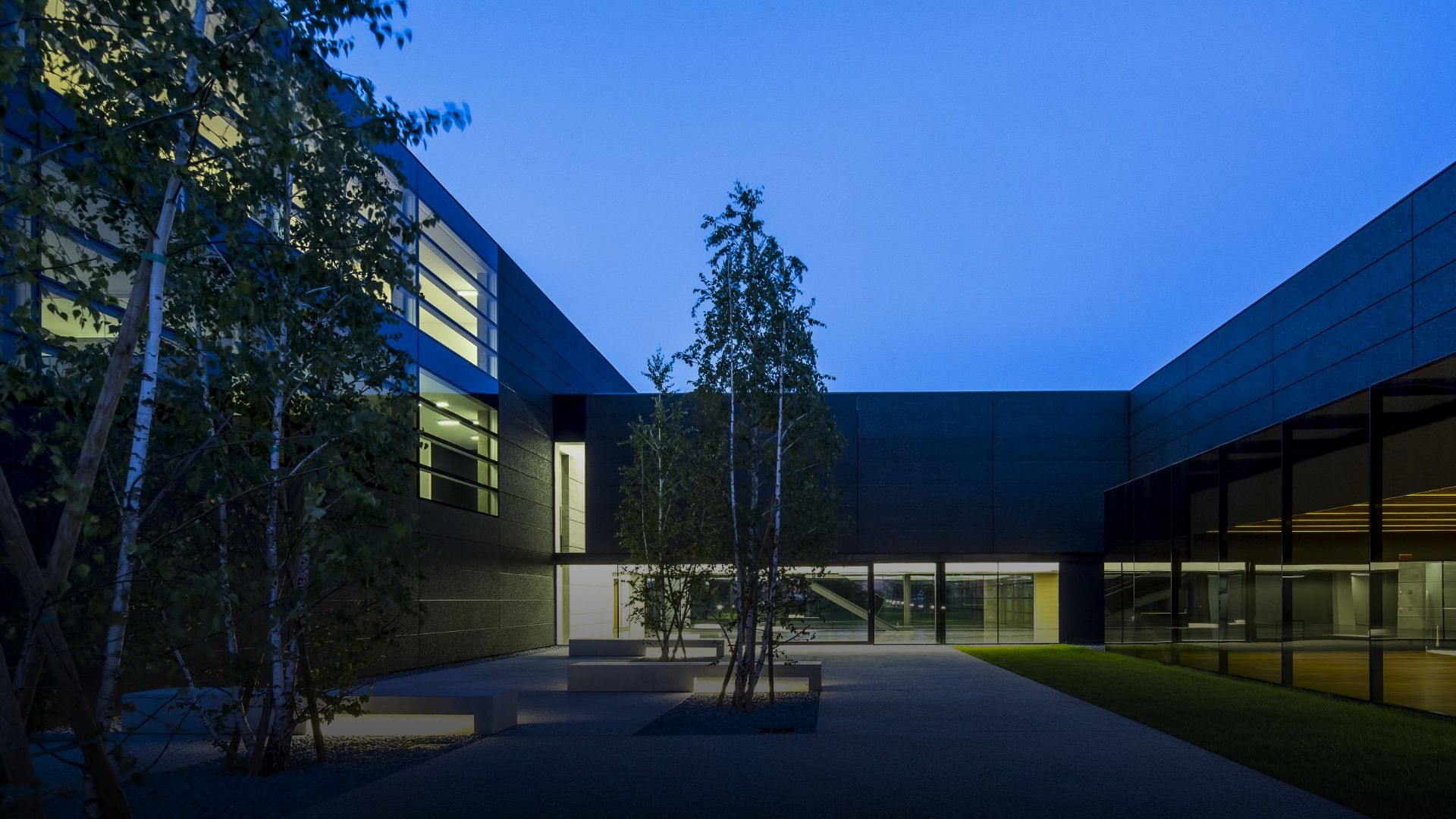 Faber Headquarters are borderline located between the industrial area and the farmland, hence belonging to both the industrial and the natural scenario
Location
Cividale, Udine
Client
Faber Industrie spa
Chronology
Project: 2009-2011
Construction: 2011-2013
Area
106.000 sqm
Photo
Massimo Crivellari
Architecture Project & Artistic Direction & Construction Site Supervisor
GEZA Architettura
Structural Project
Nuttassociati
Facade Engineer
Ing. Angelo Peruzza
Mechanical System
Elettrica Ducale
Electrical Systems
Tecnoimpianti/Nonino
Publications
Black Architecture in Monochrome by Phaidon
Black Architecture by Braun
Awards
2020 Architizer A+Firm Awards (Special Mention)
2017 American Architecture Prize  .  Finalist Project
2017 Premio Architettura Città di Oderzo
2015 Premio Medaglia d'Oro Architettura Italiana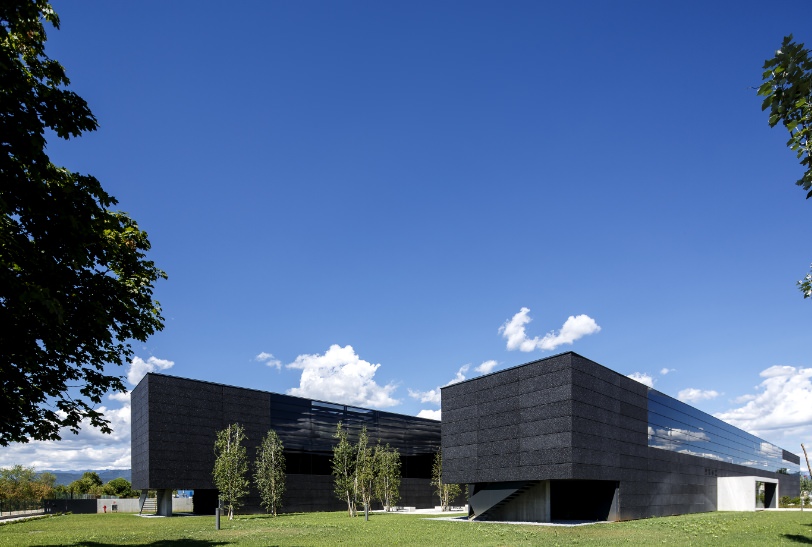 the building - consisting of two staggered longitudinal volumes - is conceived to be embraced by the two surrounding landscapes (industrial and natural) to partecipate to the working environment. This distribution creates two open courtyards: the former is tree-lined and welcoming for recreation; the latter is utterly green and clear facing the entire project area.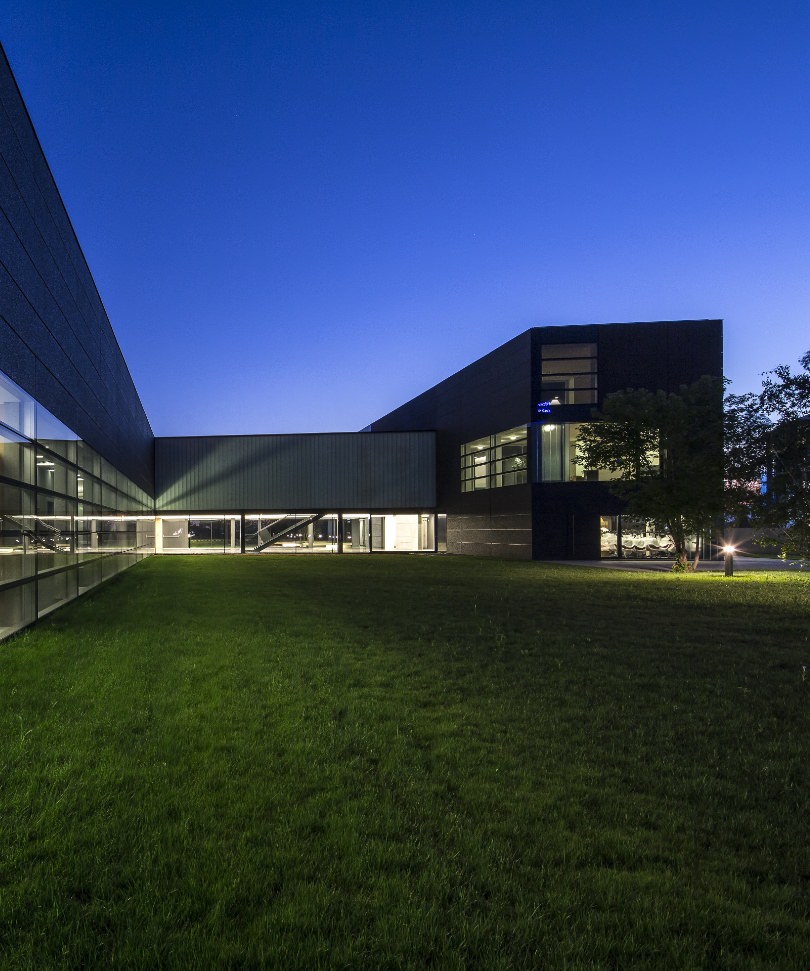 the double theme controls the entire design process being applied to the section and the facades.
The sections of the two longitudinal buildings are like two "S" with the corridor / office plan that is inverted on the floors: a completely blind side and a completely open side overlap, giving life to a radical work on alternating open / closed elevations.
Two are the main materials used for the external coating: black concrete (5 different types) and black glass (4 different types) to adhere to the industrial standards.
This architecture wants to merge with the area through its structure, while maintaining a poetic aesthetic through its one-color skin.
// construction site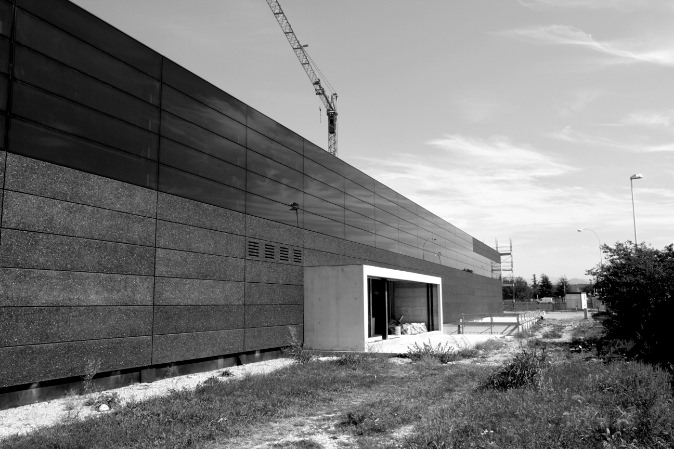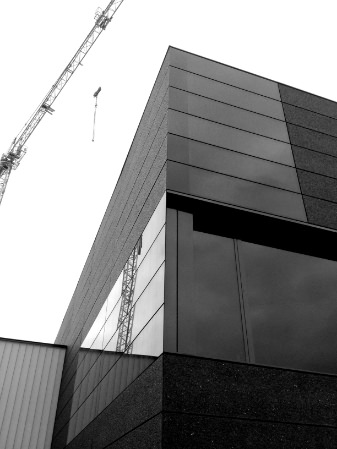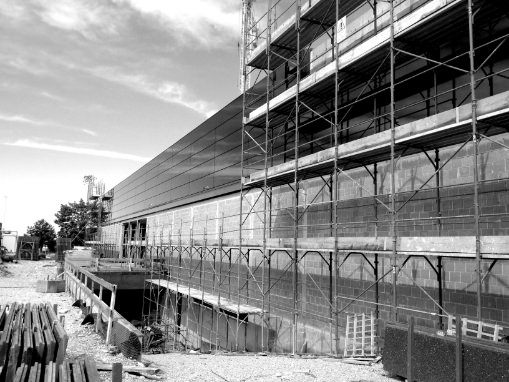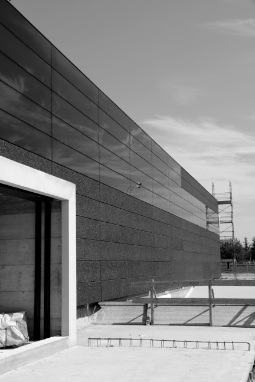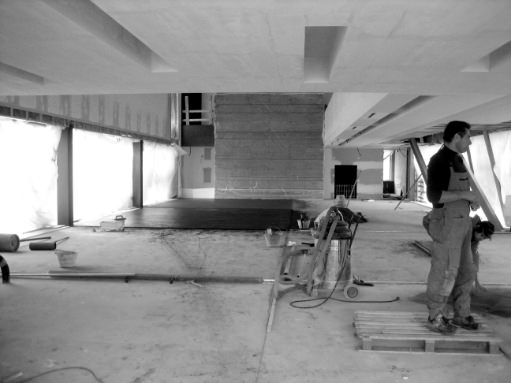 This site is registered on
wpml.org
as a development site.