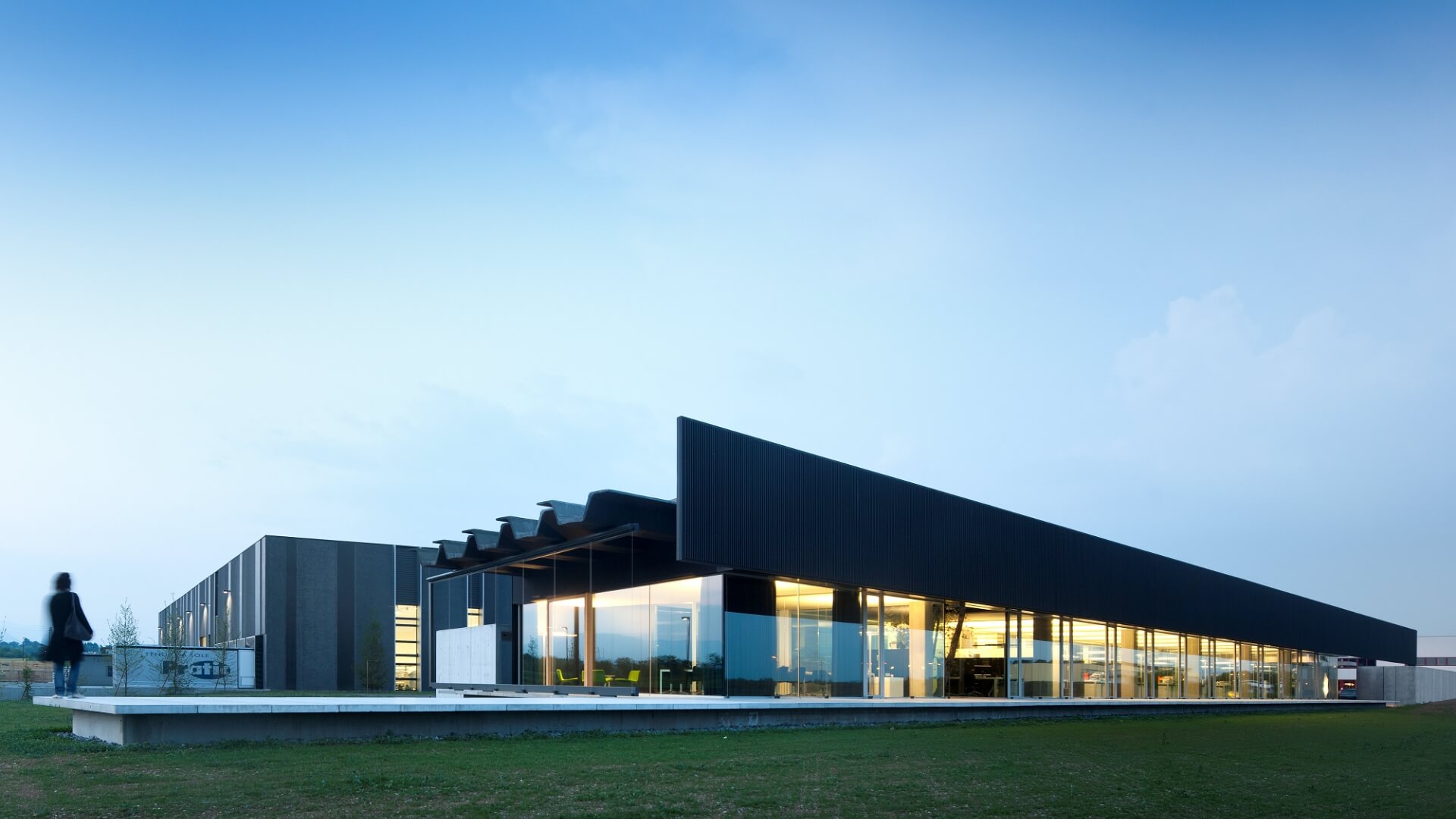 Pratic Headquarters dialogue with the earth and sky, with light and shadow. The spaces are designed with the aim of establishing a constant relationship between interior and exterior. Thus Pratic becomes the landmark of the landscape
Location
Fagagna, Udine
Client
Pratic F.lli Orioli Spa
Chronology
Project: 2008 – 2009
Construction: 2009 – 2011
Area
45.000 sqm
Photo
Fernando Guerra | FG+SG fotografia de arquitectura
Architecture, Landscape Project & Artistic Direction
GEZA Architettura
Structural Project & Construction Site Supervision
Nuttassociati
Mechanical Plant Design
Studio Bulfon Associati
Electrical Plant Design
Studio Battista
Publications 
Dec. 2021 Pratic Mag #2
Sept. 2015 Concept Vol.197
Awards
2020 Architizer A+Firm Awards (Special Mention)
2013 Mies Van der Rohe European Union Award for Contemporary Architecture
2012 Premio Speciale alla Committenza Privata (Medaglia d'Oro all'Architettura Italiana – Triennale di Milano)
Expositions
2022 XIII Biennale di Architettura di Venezia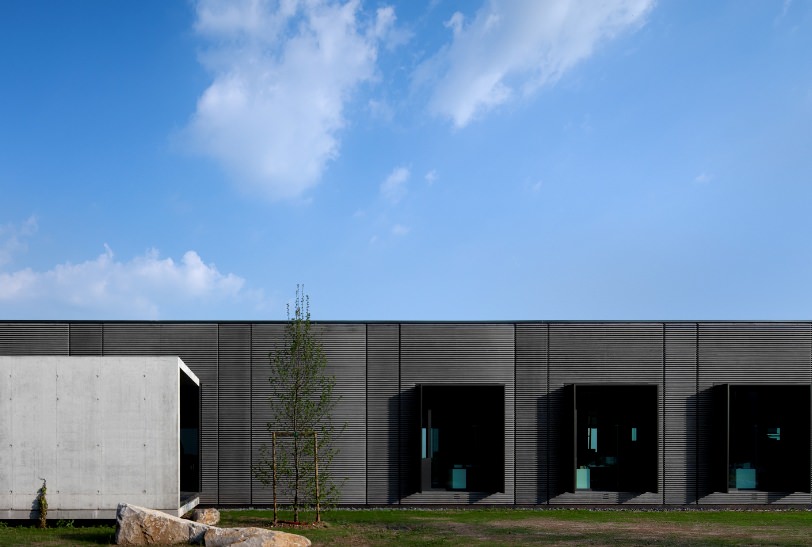 simple dark volumes. The Pratic Headquarters features an essential and nude language, in unison with the surrounding agricoltural panorama framed by the Friuli mountains. An exquisite example of industrial architecture that uniquely interacts with the landscape in search of a meaningful dialogue. In particular, the office building is a striking mark even to those driving by on the highway: a benchmark that aims to establish a dialogue with speed and movement.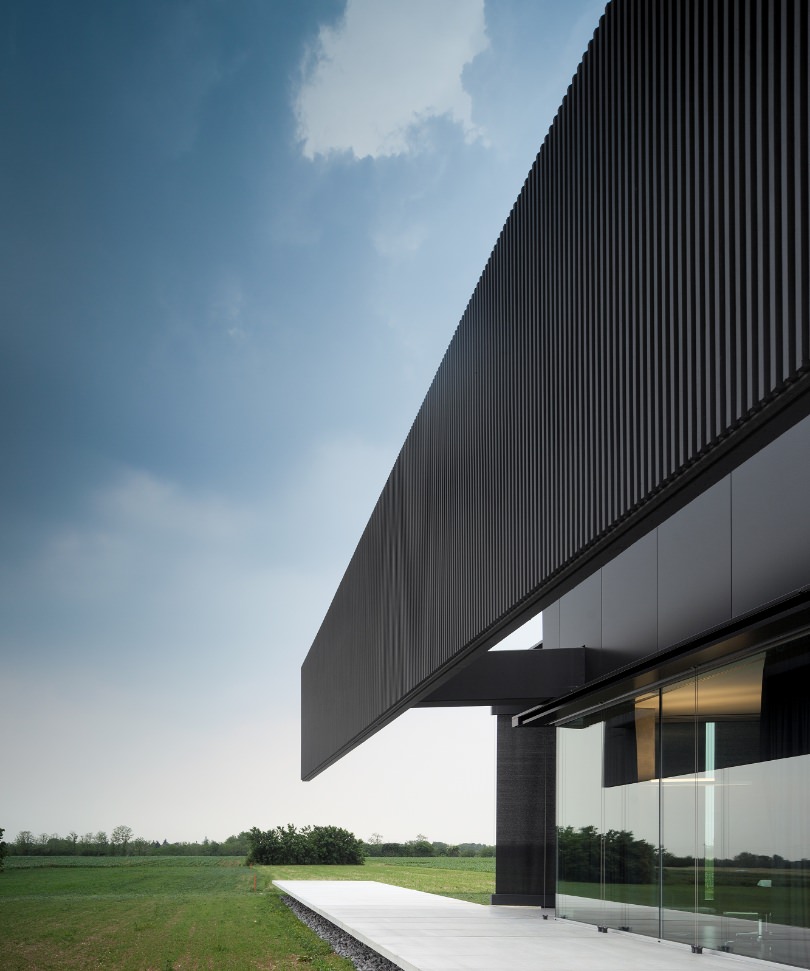 the main protagonists of this projects are two perpendicular volumes: the former (offices use) is a poetic celebration for its glazed facade that 'vanishes' in according to the atmospheric conditions, letting the black concrete beam above it lead the scene, like a floating shade.
The latter (production) is more vertical and features an alternating rhythm of glazed surfaces and black marble stone plus black cement panels. The result is a shimmering and vibrant effect directly affected by the lighting conditions.
Landscape, light and sustainable energy are the key elements to understand the design of the Pratic Headquarters.
// construction site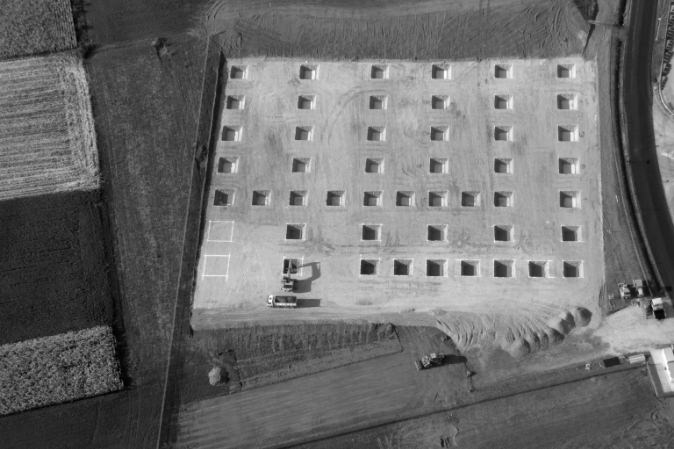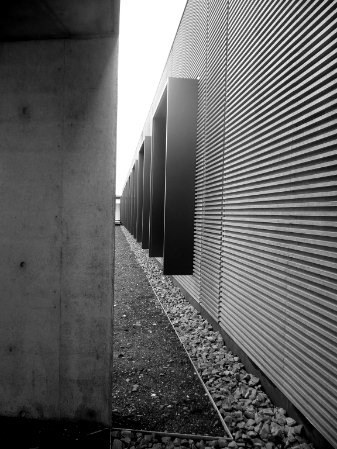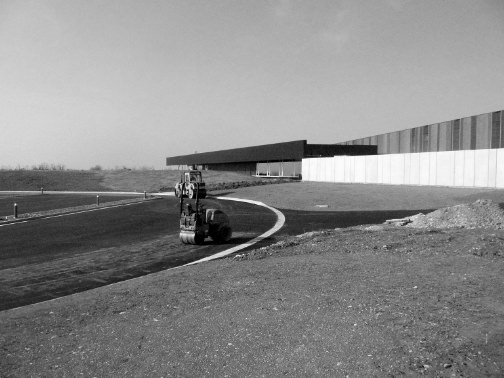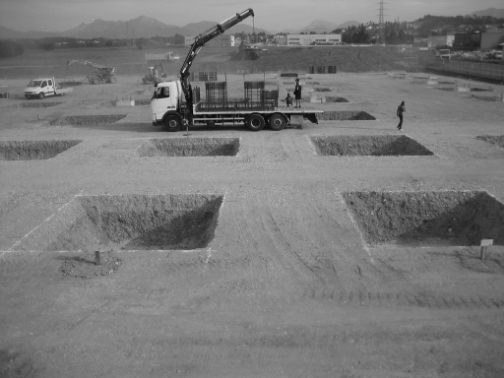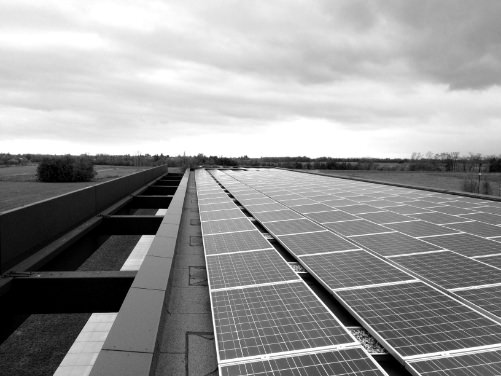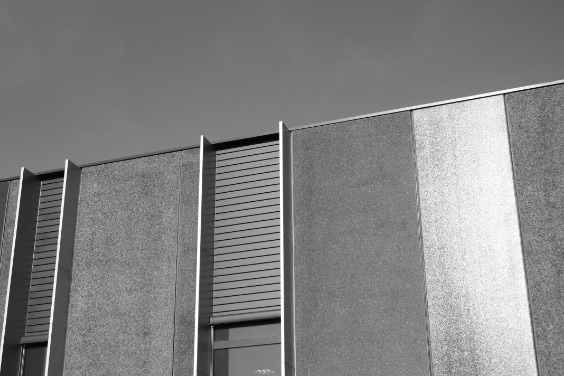 This site is registered on
wpml.org
as a development site.