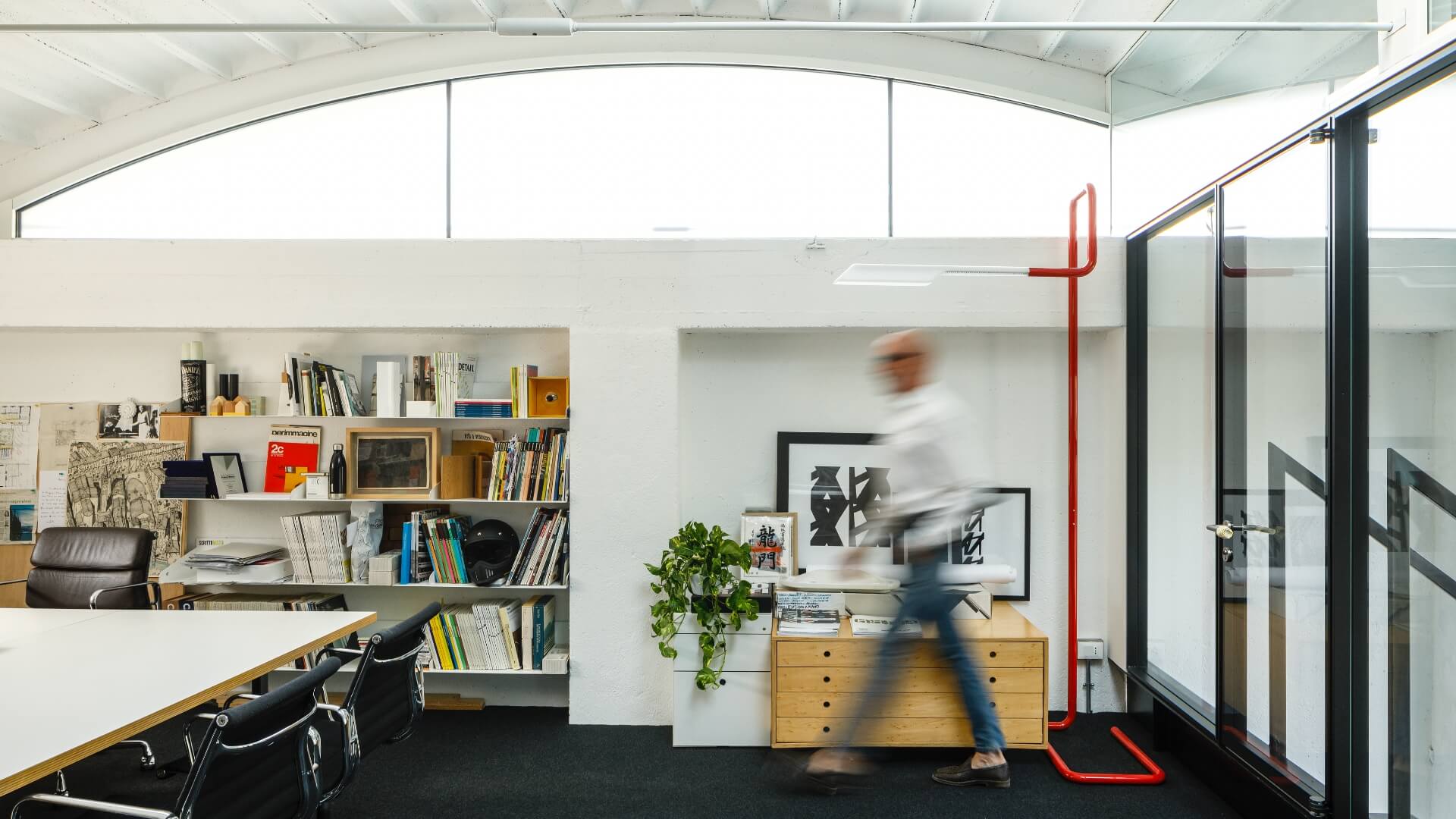 the shape of 3F Filoluce was inspired by the shape of the paper clip, an object that symbolically represents the working activity of an office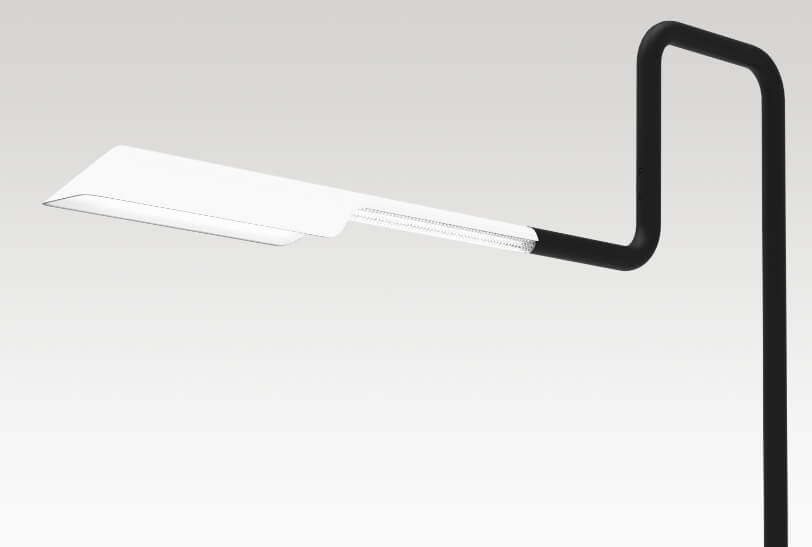 the free-standing steel luminaire designed for work environments features a white opal methacrylate diffuser and a prismatic screen.
Its versatile and light design - a 38-mm fixed diameter from base to diffuser - make 3F Filoluce easy to fit in any environment, addressing the new needs of contemporary offices.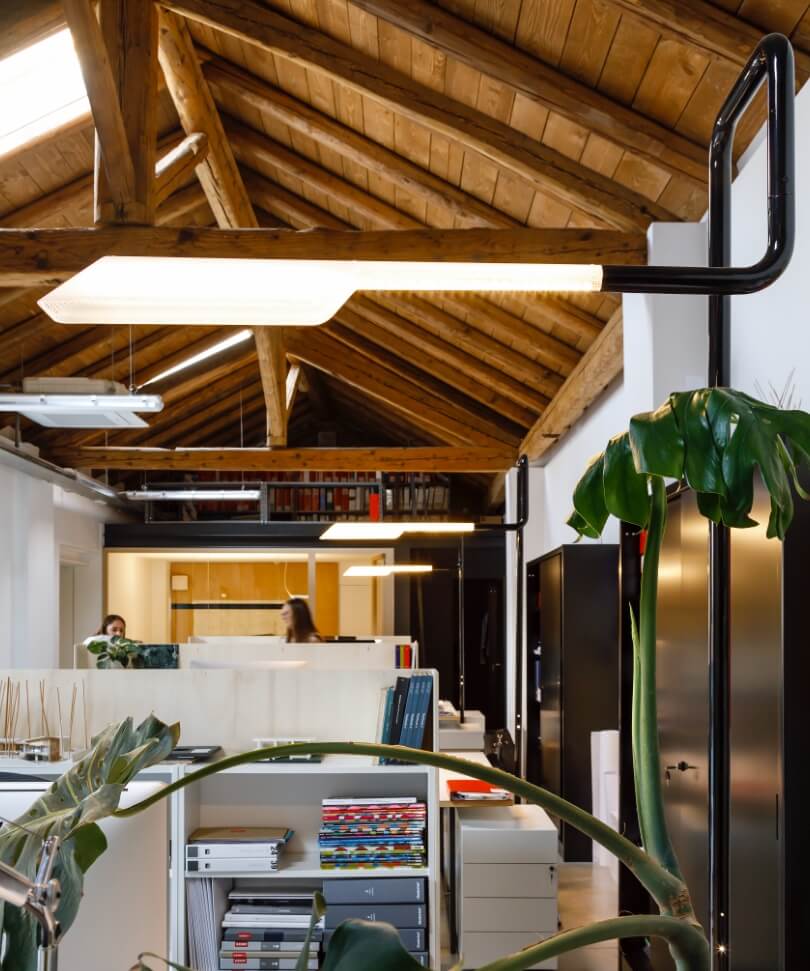 with 3F Filoluce design and quality come together in a single element with a slim and unusual shape, designed to enhance the work environment from a technical and aesthetic point of view.
A light fixture with a light shape was conceived, which evolves in a series of curves, to reach the desk with its quality light.
In its development from the ground, the luminaire returns to curve downwards, as if to recall the effect of a suspension lamp, and then ends parallel to the worktop in an unusual opaque white diffuser, whose shape allows effective distribution of the luminous flux. The choice to use a section with a reduced circumference stems from the desire to give lightness and an almost graphic effect to the environment.
This site is registered on
wpml.org
as a development site.