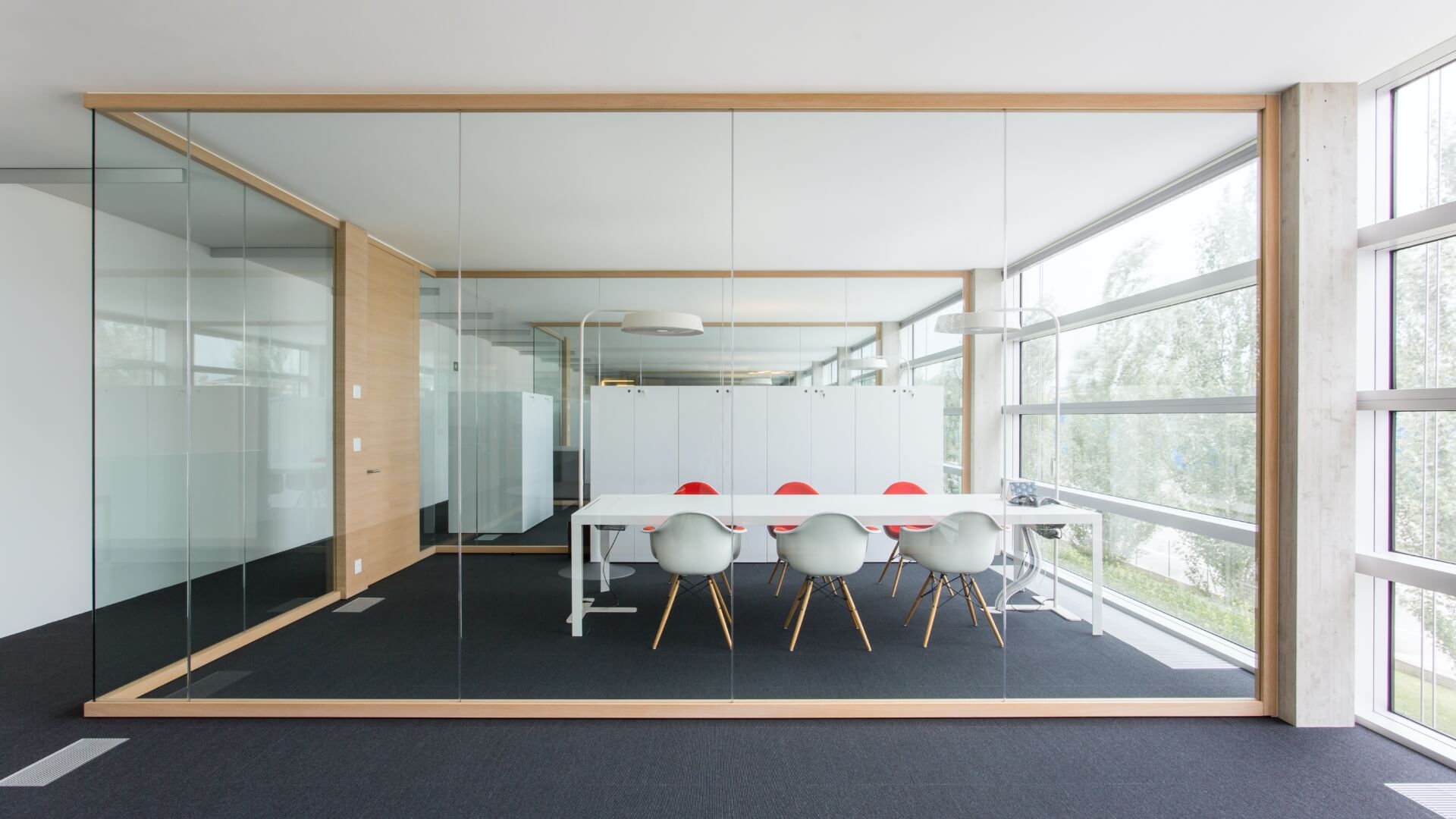 the essence of craftsmanship here is brought to perfect industrialization, yet without losing its natural charm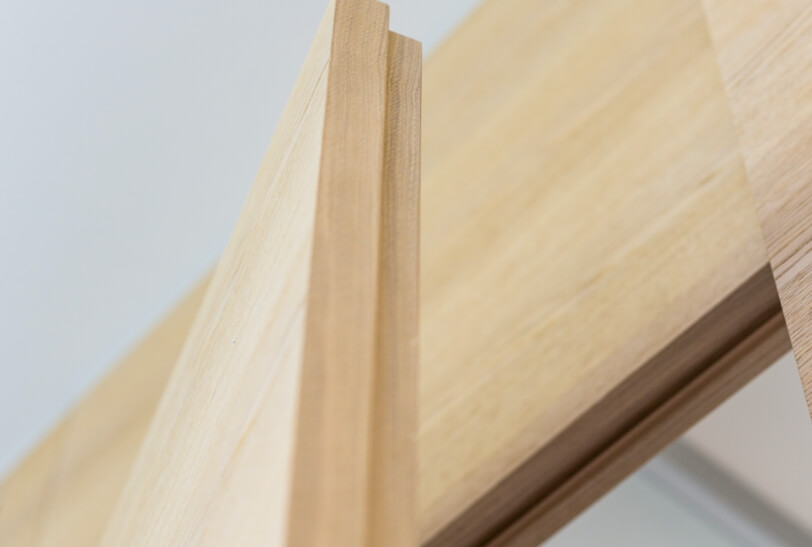 functionality, practicality, durability, refined beauty that reconciles you with life and is even good for workplaces. It is on the ground of these features, which have been implemented for years with international success, that Adotta and Geza met to create a brand new architectural solution in terms of interior design. And this is what any client is looking for: partition walls, with parts in wood and glass, showing elegant profiles, made of high-quality solid wood.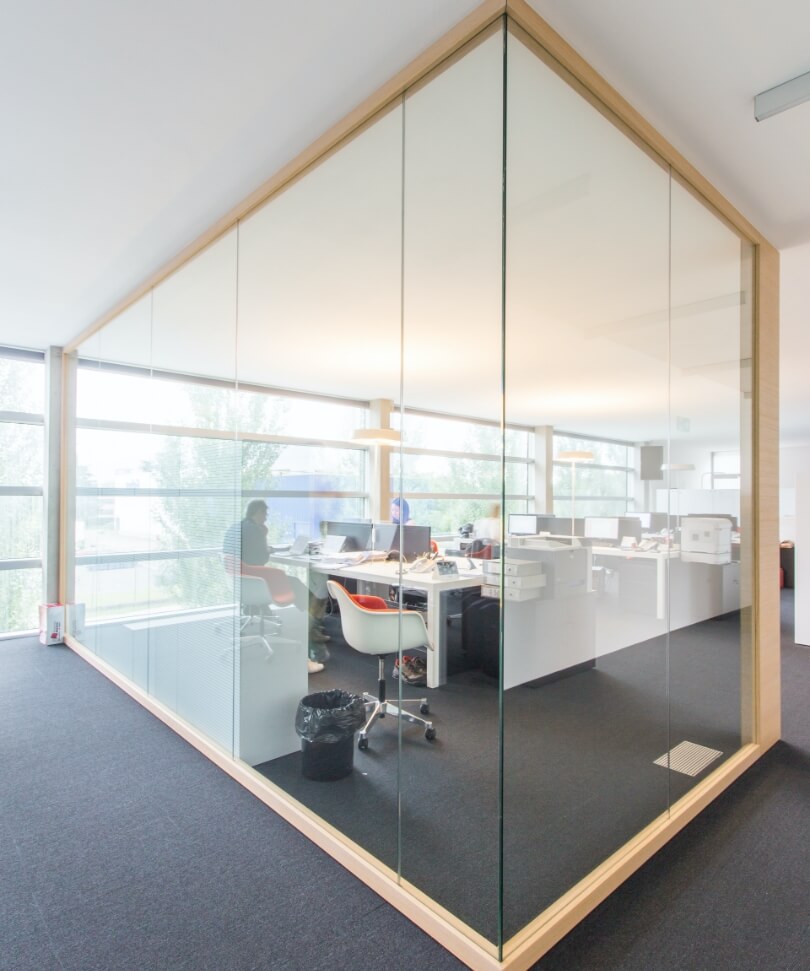 the challenge is to create a wall with a strong aesthetic value, responding to Adotta mission: to provide for interior architecture elements".
Geza brought to the workplace the warm embrace of oak wood by making sure that it is possible to smell its scent even before seeing it; Adotta has assumed the commitment to turn this proposal into a manufactured product. "It keeps intact the charm of craftsmanship, made of elegance and simplicity, and enriches it with industrialization advantages such as reproducible quality, thin walls which are able to integrate into any technological solution to be delivered anywhere on time".
This site is registered on
wpml.org
as a development site.