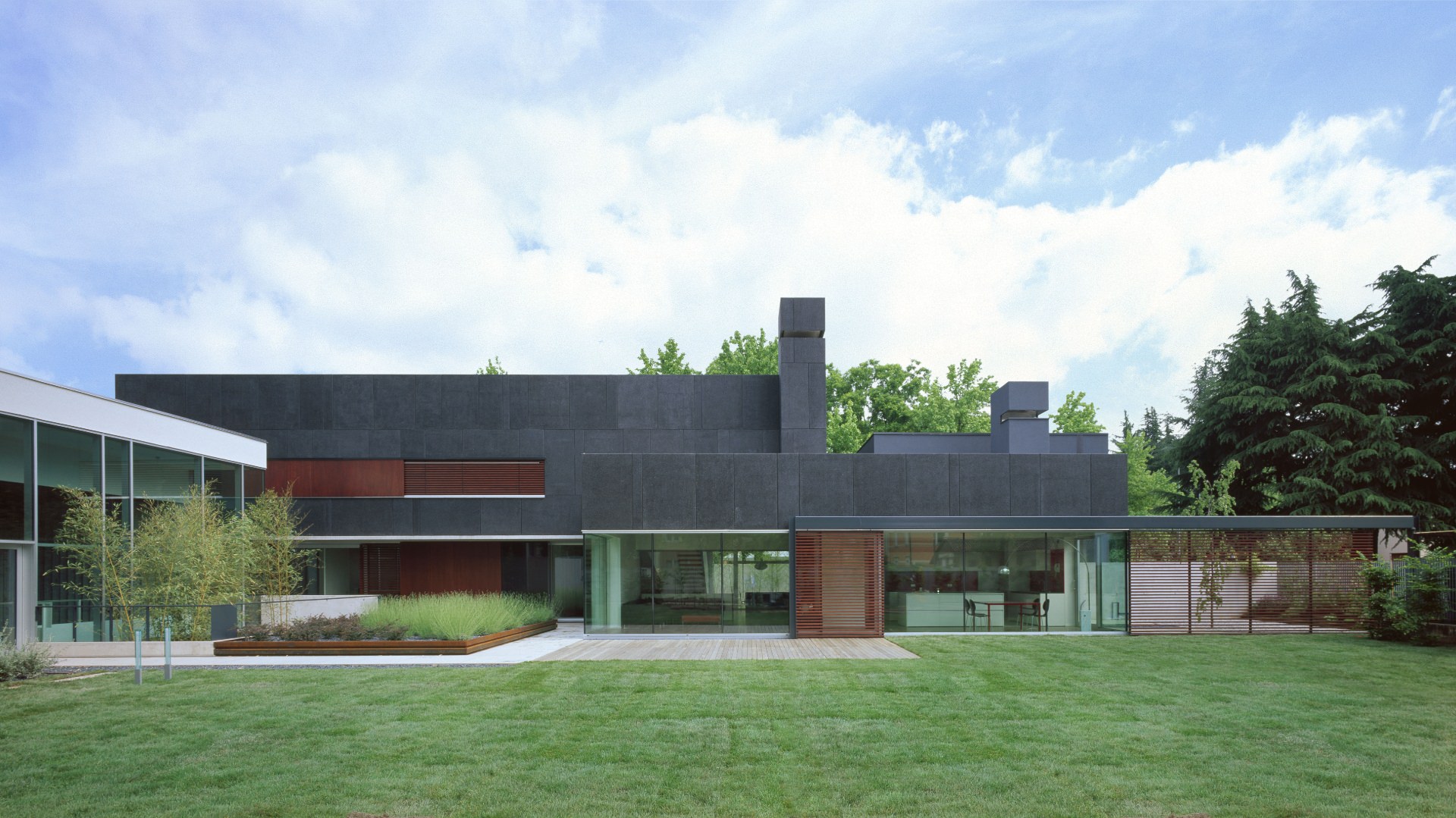 black, charcoal, concrete, landscape: these are the recurring elements of the swimming pool house
Location
Udine
Client
Private
Chronology
Construction: 2008
Area
290 sqm + 95 sqm (annex) + 125 sqm (pool)
Photographer
Roland Halbe and Massimo Crivellari
Architectural Project and Construction Supervision
GEZA Gri e Zucchi Architettura srl (Udine)
Arch. Stefano Gri, Arch. Piero Zucchi (project leaders)
Ing. Fabio Fulchir, Arch. Ludovico Lorenzini, Arch. Alessandro Zuccolo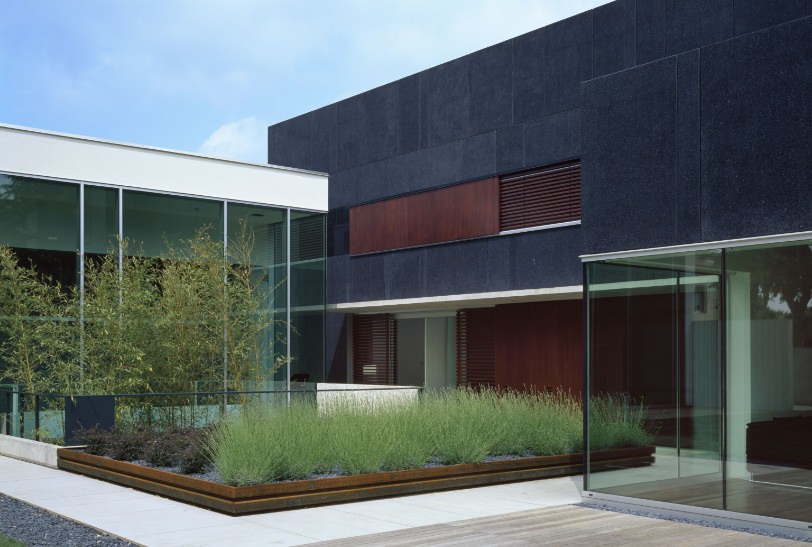 The project includes three different volumes: a two-storey main residence with a single-floor structure facing a private garden; a dependance making a whole front northwards; a covered pool concealed from bordering buildings to the west. A large basement links all three elements and, by creating two underground patios, serves as a multipurpose space, including a large wellness area.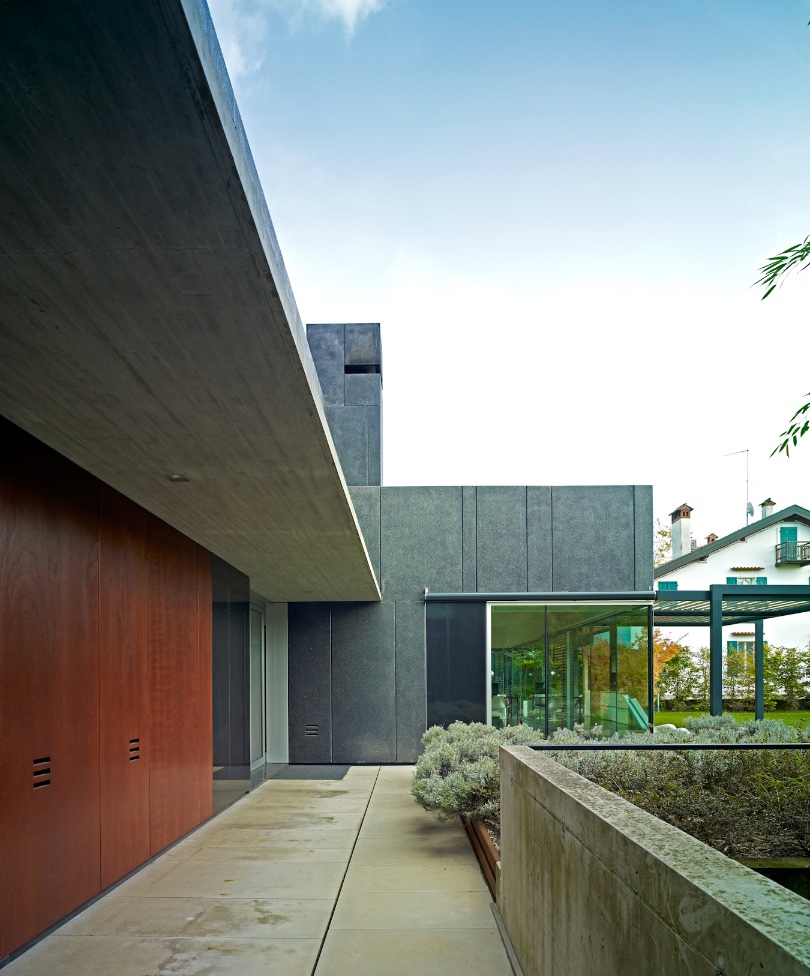 There are no fixed destinations for the volumes, but for the pool. This is designed as a large transparent tub and makes the heart of the whole project at all seasons, by day and night. The texture of exposed concrete reproducing the larch wood ceiling and the movement of water constantly contribute to create little vibrations, inside and outside.

The facades of the main residence were coated with large ventilated concrete panels, finished with absolute-black granite chip and anthracite pigment. The pattern of these continuous panels is broken by glossy black granite slabs and polished aluminium frames, whose aim is to lighten the huge weight of the facade by way of mirroring slabs and surfaces capable of reflecting the sky and the trees.

In addition to outside views, all areas in the house entertain a special relation with the landscape of the property, so that a strong introversion is maintained with respect to the neighbourhood.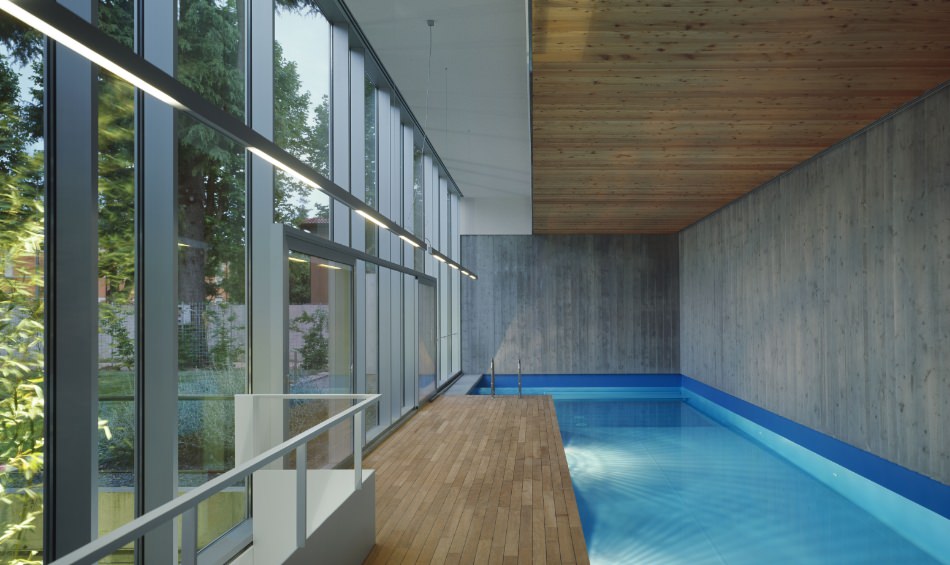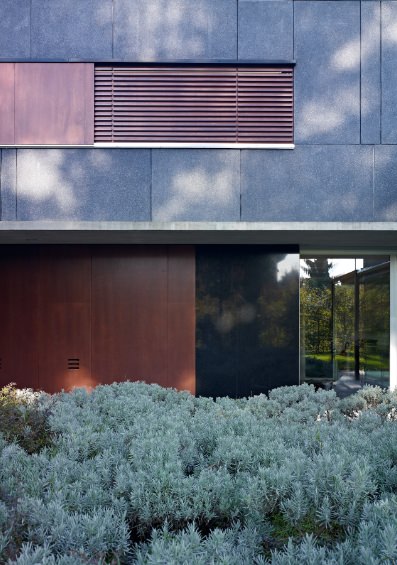 This site is registered on
wpml.org
as a development site.