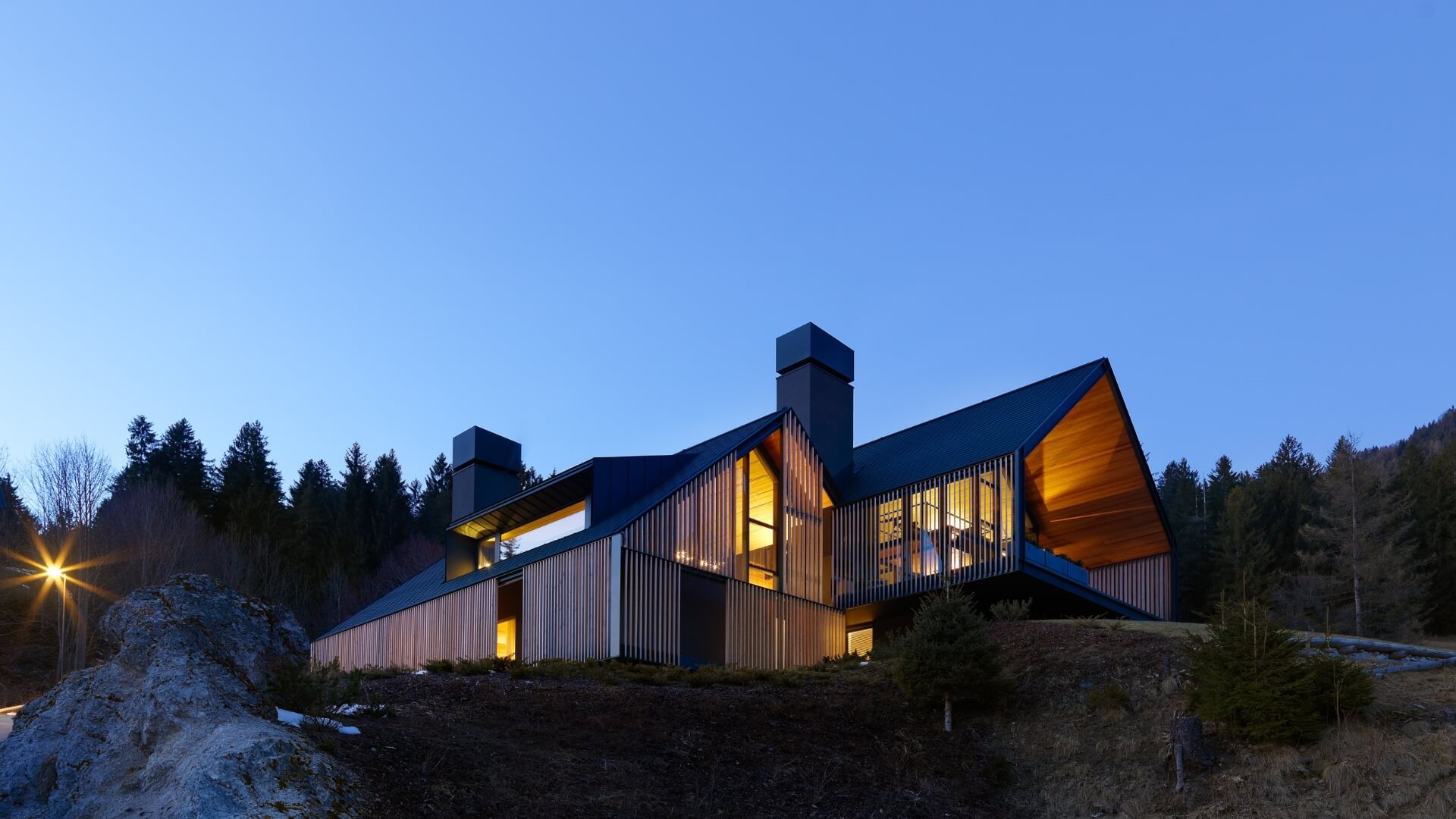 Z House is an alpine house, a holiday home. A place to live an intense relationship with nature and the mountains
Location
Tarvisio, Udine
Client
Private
Chronology
Project: 2014
Construction: 2016
Area
933 sqm
Photo
Gianni Antoniali
Architecture Project & Artistic Direction & Construction Site Supervisor
GEZA Architettura
Mechanical Plant Design
Ing. Alessandro D'Agostino (Adastudio)
Electrical Plant Design
HT Engineering
awards
2019 BIGSEE Wood Award
2019 Architectural Design Award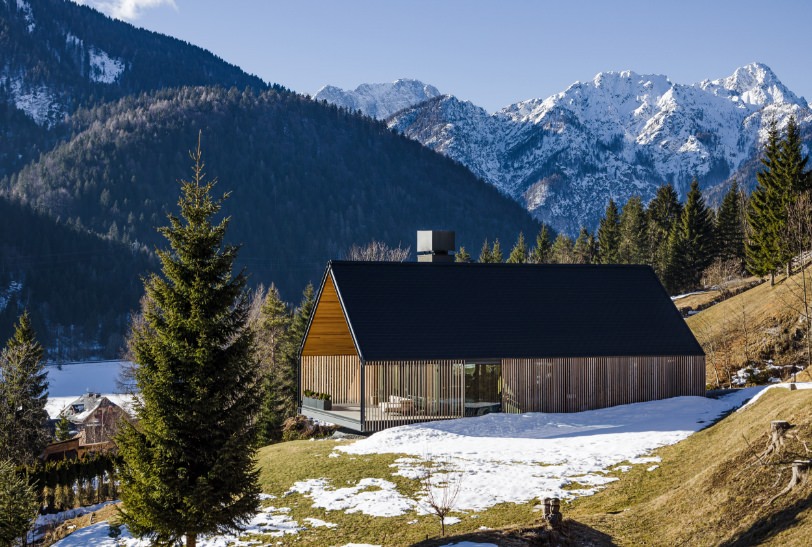 the project site has quite complex features: a steep slope, an access uphill, panoramic views and with only a few buildings nearby.
The view orientation study determines the plan of the house: the access is up West, whereas the Eastern side hosts a large living area that offers a sightseeing spot over the beautiful valley.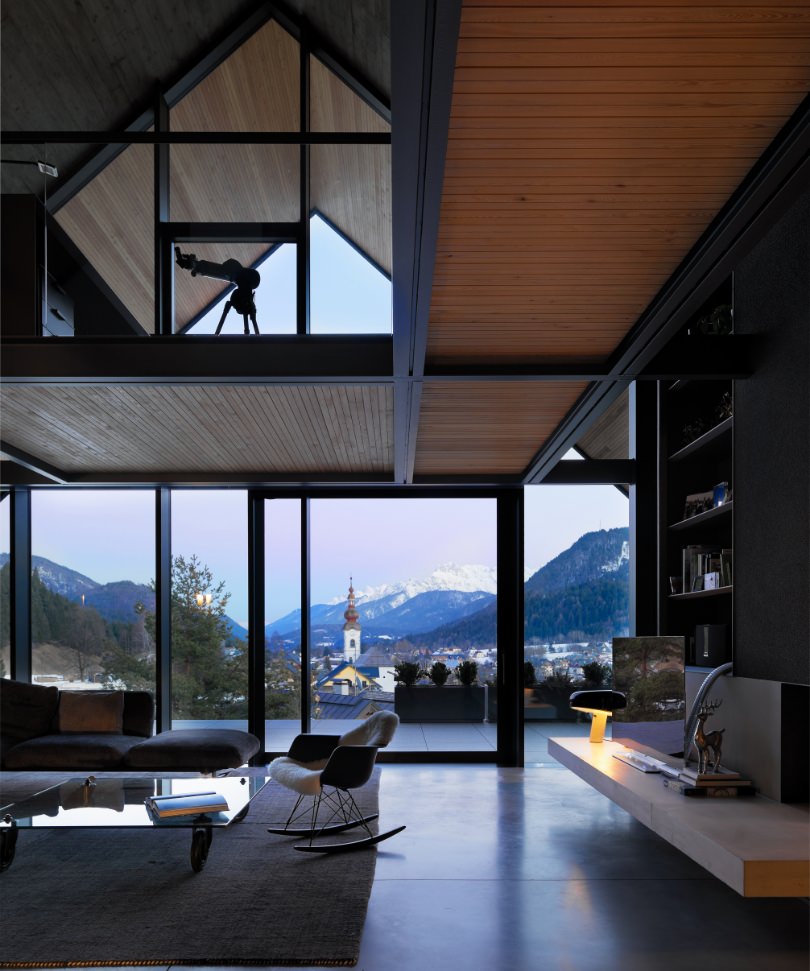 inside, the volume of the living area is marked by a massive exposed concrete roof, which follows different heights: it seems to enter the mountain.
The construction is in concrete, but visible only inside in the floors and ceilings - suspended on glass façades - bringing lightness to the roof.
The external skin is made of wood and it's a reference to the traditional alpine architecture, yet not for its functions - typically agriculture and breeding. Now it's a fundamental architectural occasion: a sun breaker, a necessary element of solar control and energy saving.
The theme of lightness is guided by the design of the external sunshade (made of vertical larch blades) that embraces the whole building, establishing a relationship with the light and the panoramas, creating a filter between the inside (private) and the outside world (public).
This site is registered on
wpml.org
as a development site.