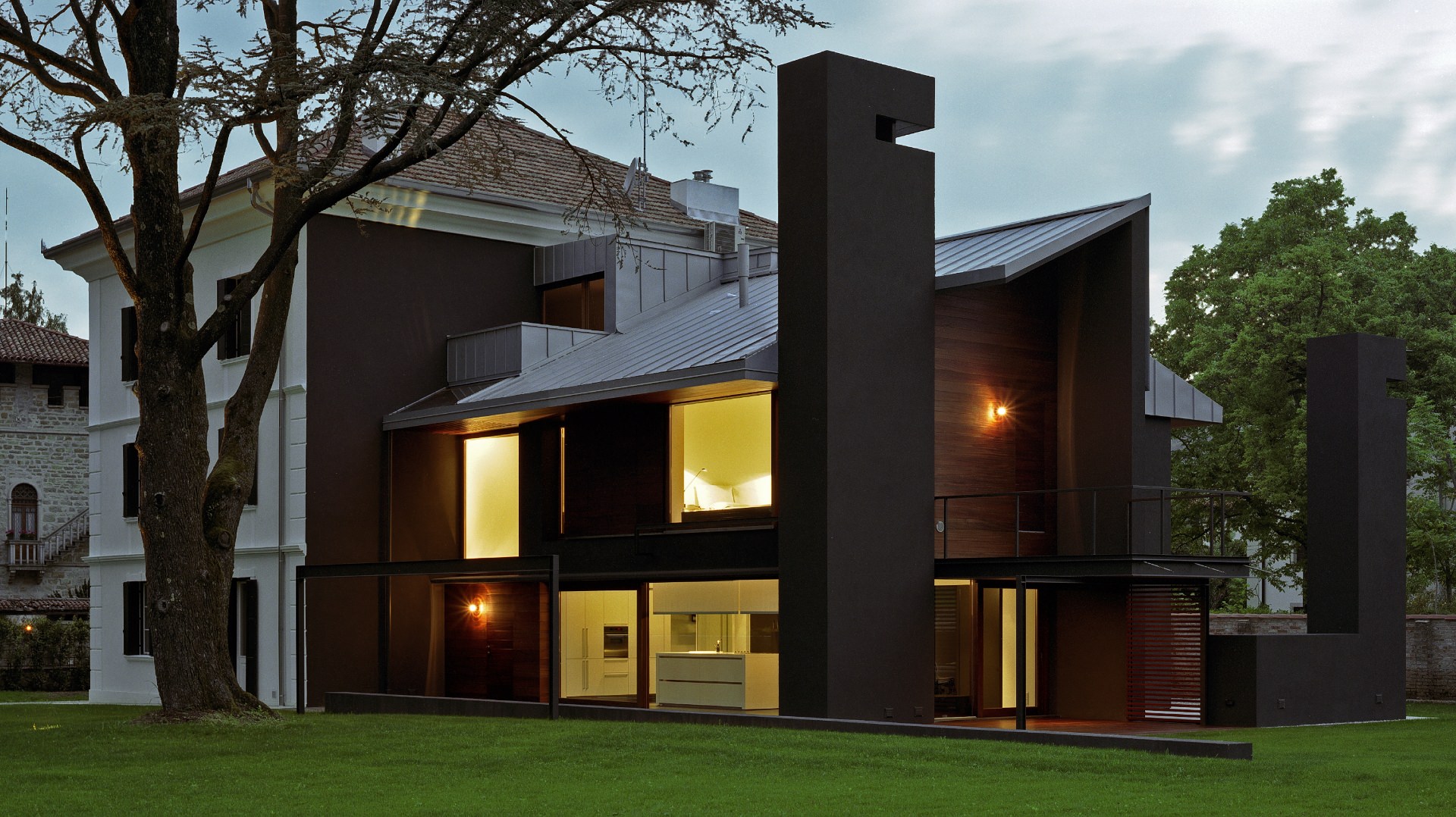 an aristocratic house sees a new life in relation to the natural surroundings
Location
Tarcento . Udine
Client
Private
Chronology
Construction: 2004
Photographer
Andrea Pertoldeo
Architectural Project
GEZA Gri e Zucchi Architettura srl (Udine)
Arch. Stefano Gri, Arch. Piero Zucchi (project leaders)
Gianluca Buttolo, Arch. Michele Zordan, Arch. Tanja Ebersbach,
Arch. Andrea Martinelli, Arch. Alessandro Zuccolo
Structural Design
Ing. Alessandro Nutta
Mechanical and Electrical Plants Design
EtaProgetti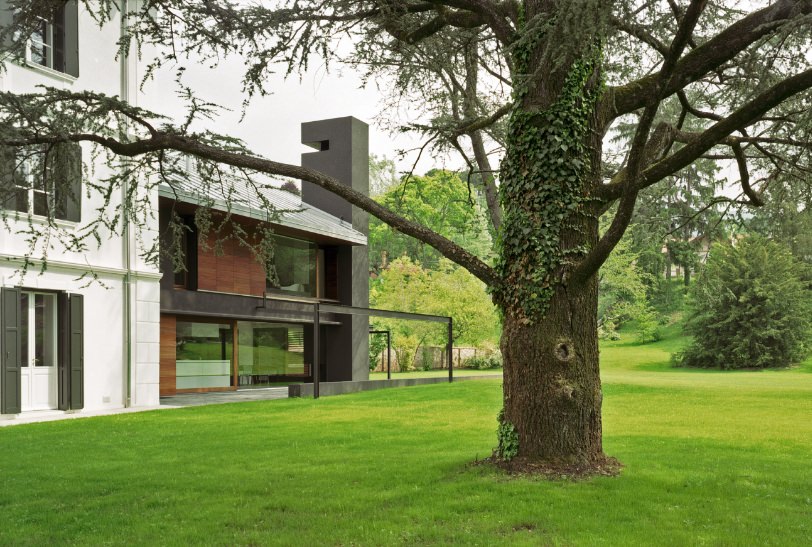 The project deals with restoring and enlarging a house from the early 20th century, planning open spaces and the park with the addition of a new garage into the hill.

The enlargement of the main residence radically altered the character of the whole area. The choice of colours, receding fronts and large glazed surfaces contributed to emphasize the different character of the two volumes.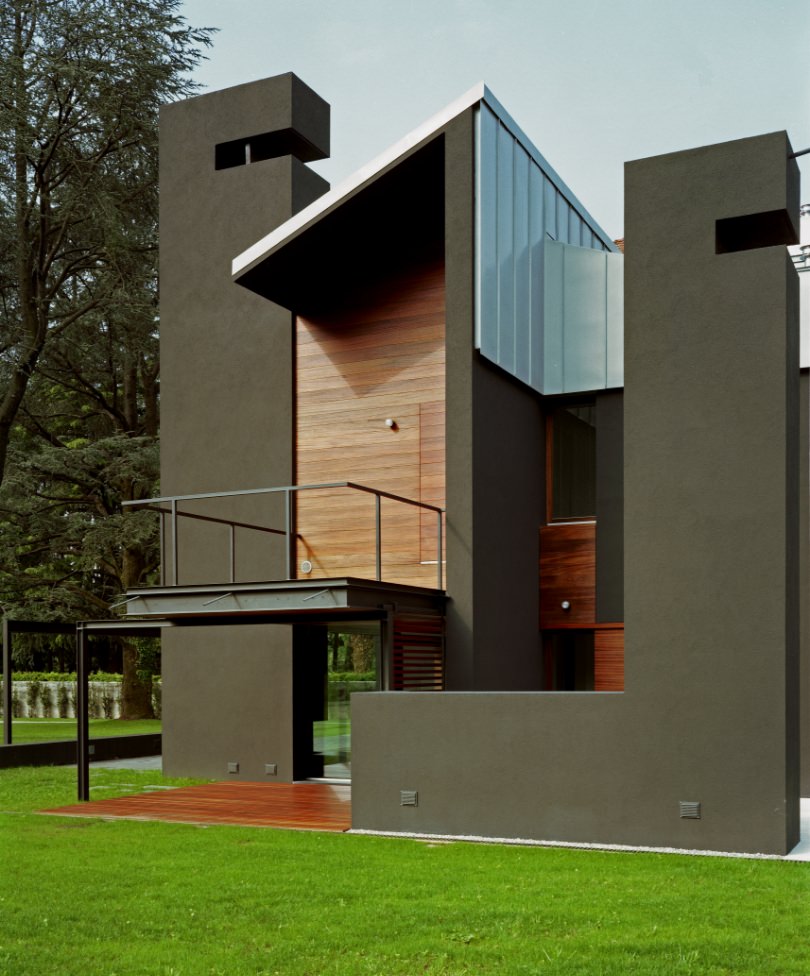 One big layout links all open spaces to the buildings.

The park was entirely redesigned to accentuate the woodland growing on the sloping ground and to characterize the large field underneath, so that the changing pitch of the terrain would totally conceal the new garage.
This way, the complexity and quality of the whole area is preserved.
This site is registered on
wpml.org
as a development site.