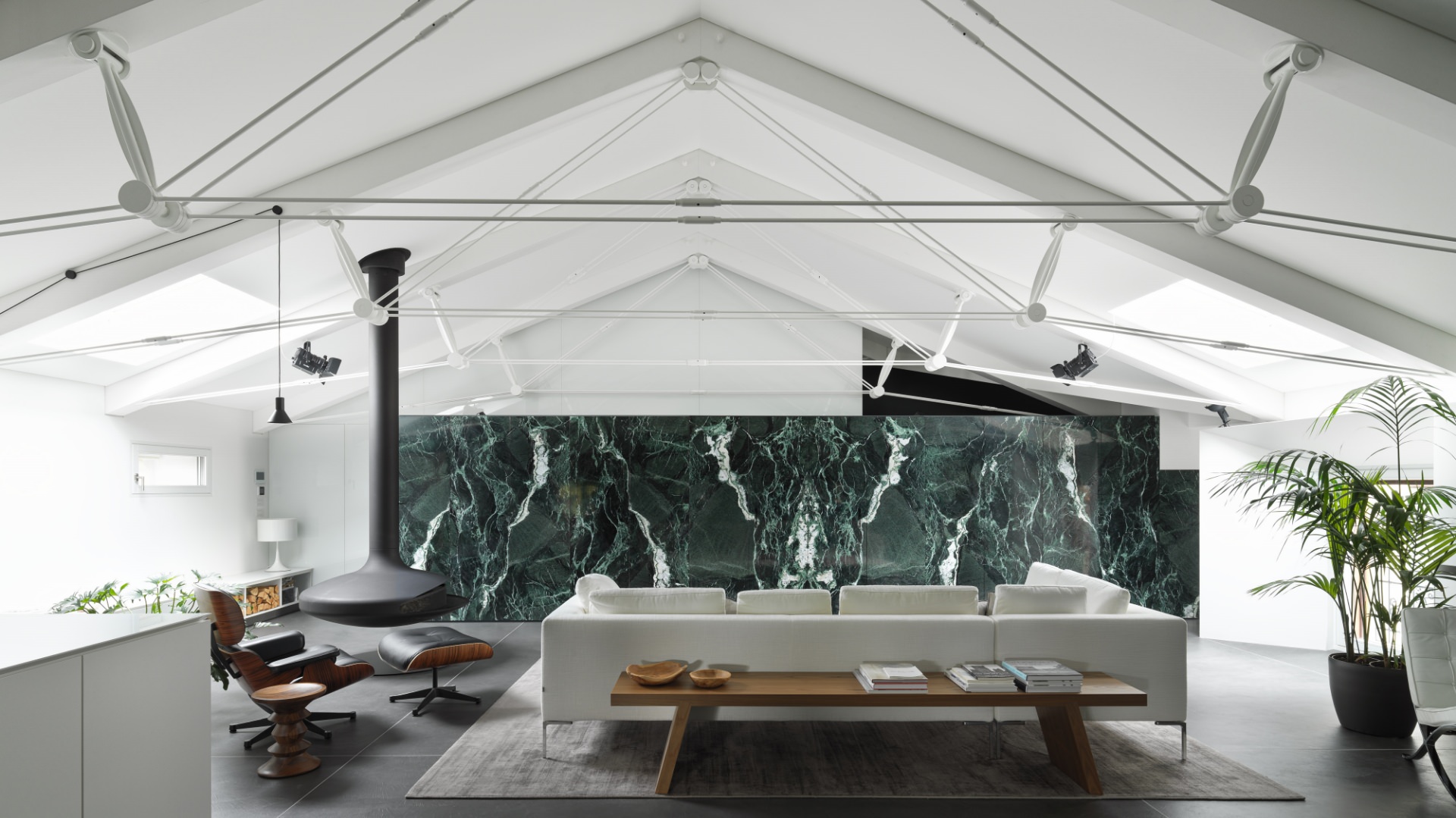 an open space on the roof top of the city
Location
Udine
Client
Private
Chronology
Project: 2016
Construction: 2018
Area
240 sqm + 16 sqm (altana)
Photo
Gianni Antoniali
Architecture Project & Construction Site Supervisor
GEZA Architettura
Structural Project
Nuttassociati
Mechanical Plant Design
Tecno-i Studio Energy Solution
Electrical Plant Design
Studio Tecnico Venica Marco
Acoustic Comfort Advice
Arch. Vincenza Caputo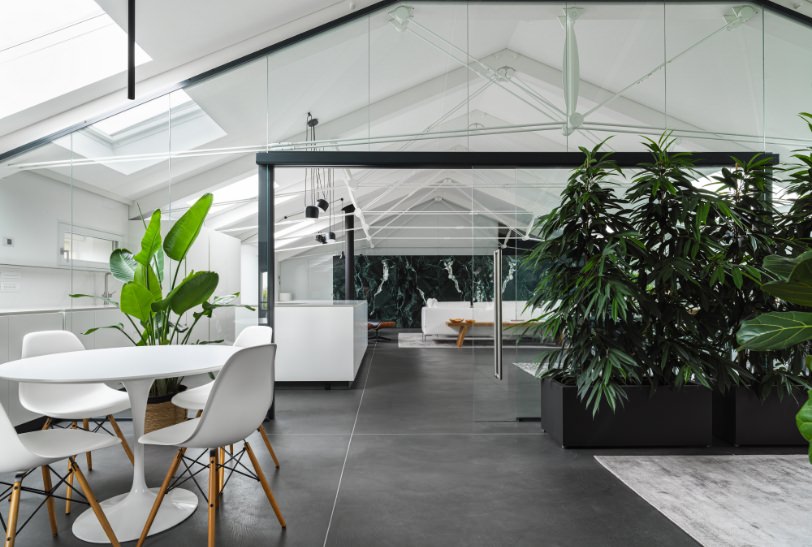 located on the top floor of a historic building built in the 1930s by architect Ettore Gilberti, the apartment is in a privileged position in relation to the urban landscape and surrounding buildings, enjoying panoramic views of the castle of Udine and the roofs of the city.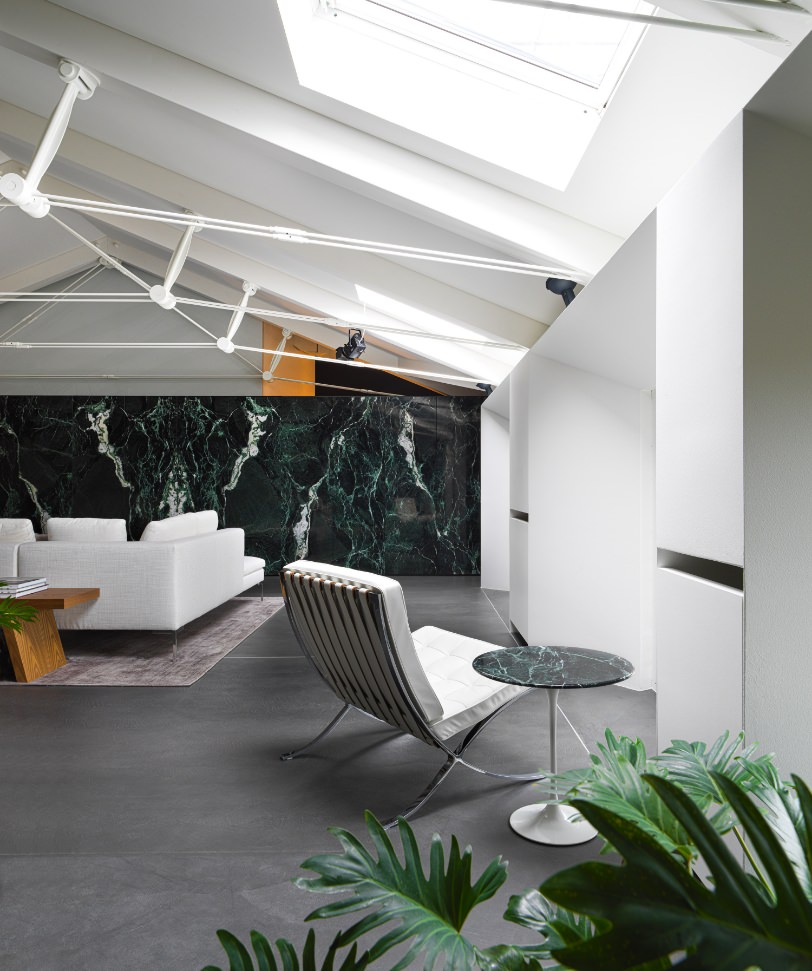 DLN Penthouse is the result of a careful search for essentiality and functionality, which are found in the spatial organization of the premises, in the clean design of custom-made furnishings, in the reduced choice of colors (the green of marble and plants, gray anthracite of the floor and the widespread white of the walls, the roof and the furniture placed against the perimeter). The minimal environment is "heated" by the diffused natural light and the colorful views of the city.
This site is registered on
wpml.org
as a development site.