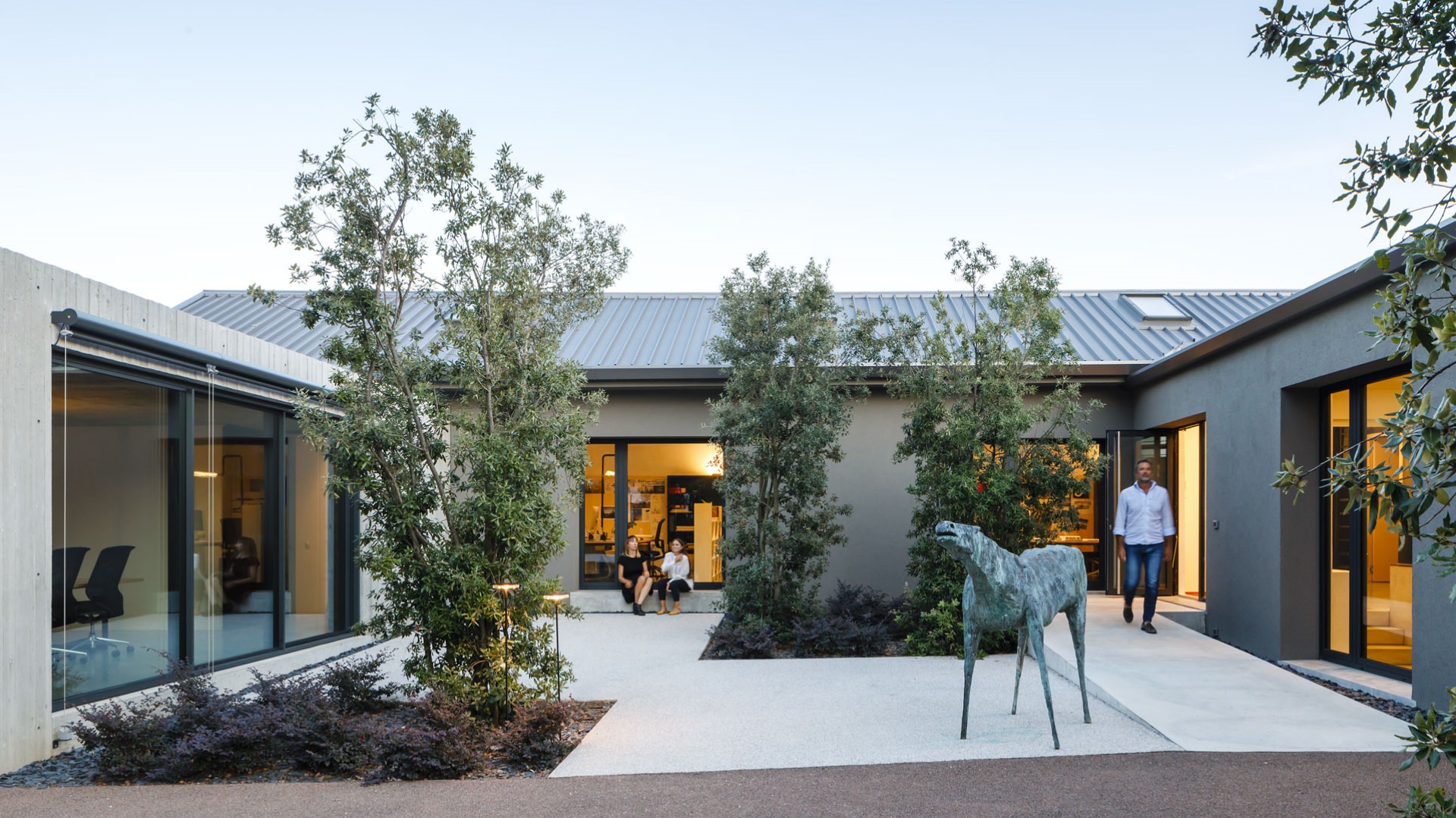 we have designed a human-centered work space to inspire our practice for a more sustainable work-life balance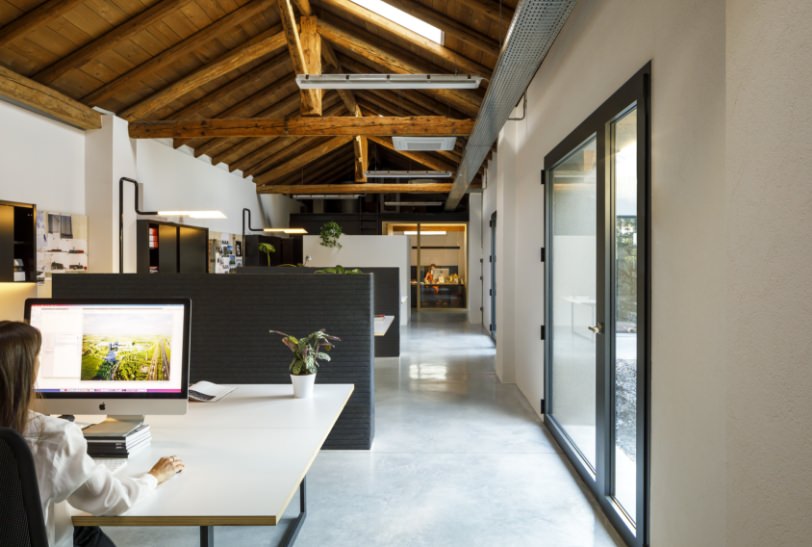 The project is the reinterpretation of use of a pre-existing industrial building which hosted both the production area and the house of the owners.
The site is transformed in each one of its components: destination of use (architecture studio), space distribution (pedestrian internal courtyard, external parking spot, work areas, additional adjacent studio), continuous relationship between internal and external space (thanks to the glazed facades that guarantee natural lighting and the courtyard view), the materials (exposed concrete, internal exposed wooden beams, steel mezzanine), energy upgrading (external insulation, high-performance windows and doors, photovoltaic panels).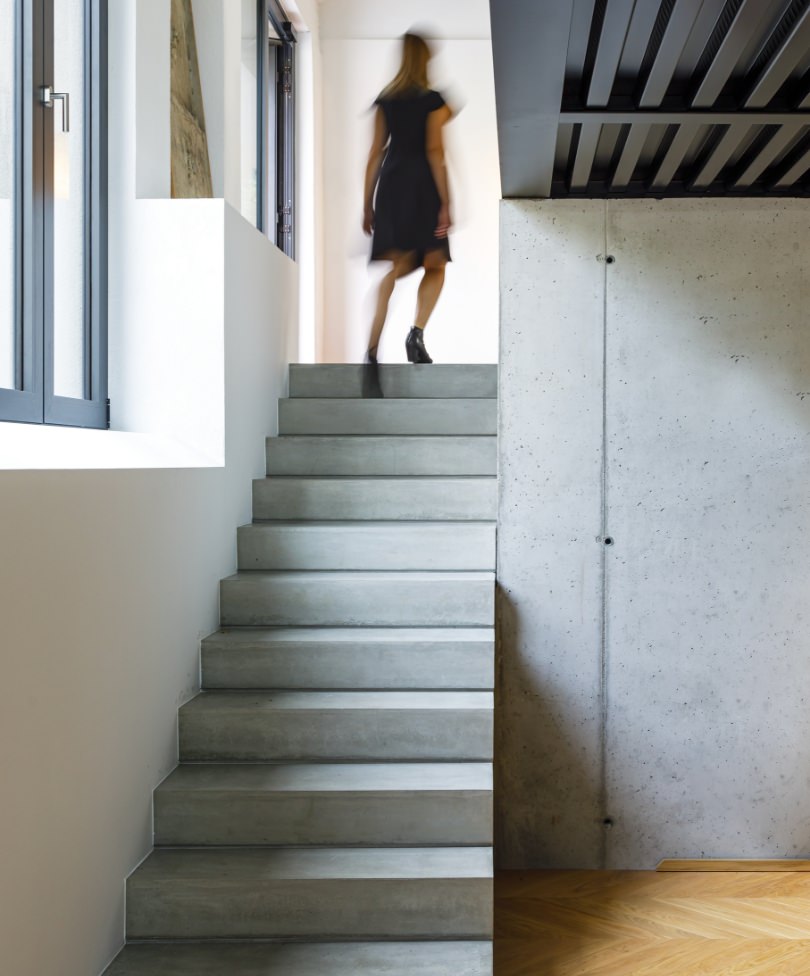 QUALITY OF THE WORK SPACE

The entire project has been conceived with the users' wellbeing in mind: the relationship between internal and external spaces, the abundance of light that comes through the windows to create a pleasant environment, the choice of neutral materials, the green internal courtyard. Therefore studio GEZA becomes a welcoming and flexible space where the architects can work in the best conditions. Even the basement area is optimized thanks to the glazed facades and the double height, that allows the integration of a steel mezzanine to host the Founder Architects' office.
// construction site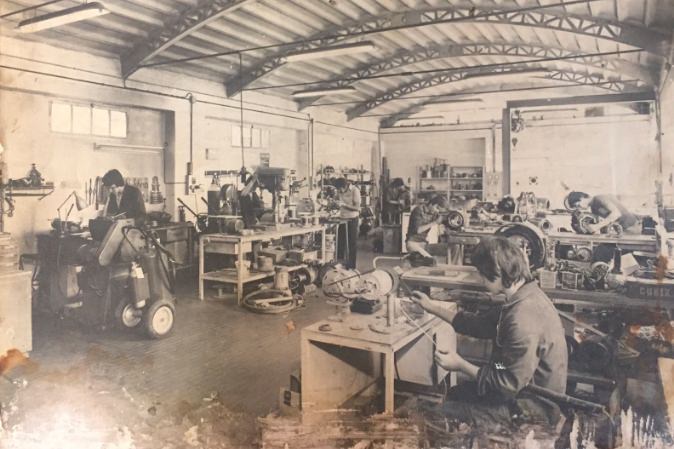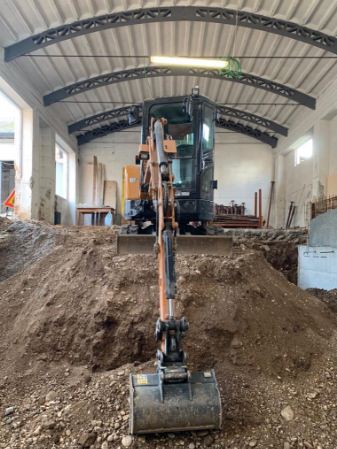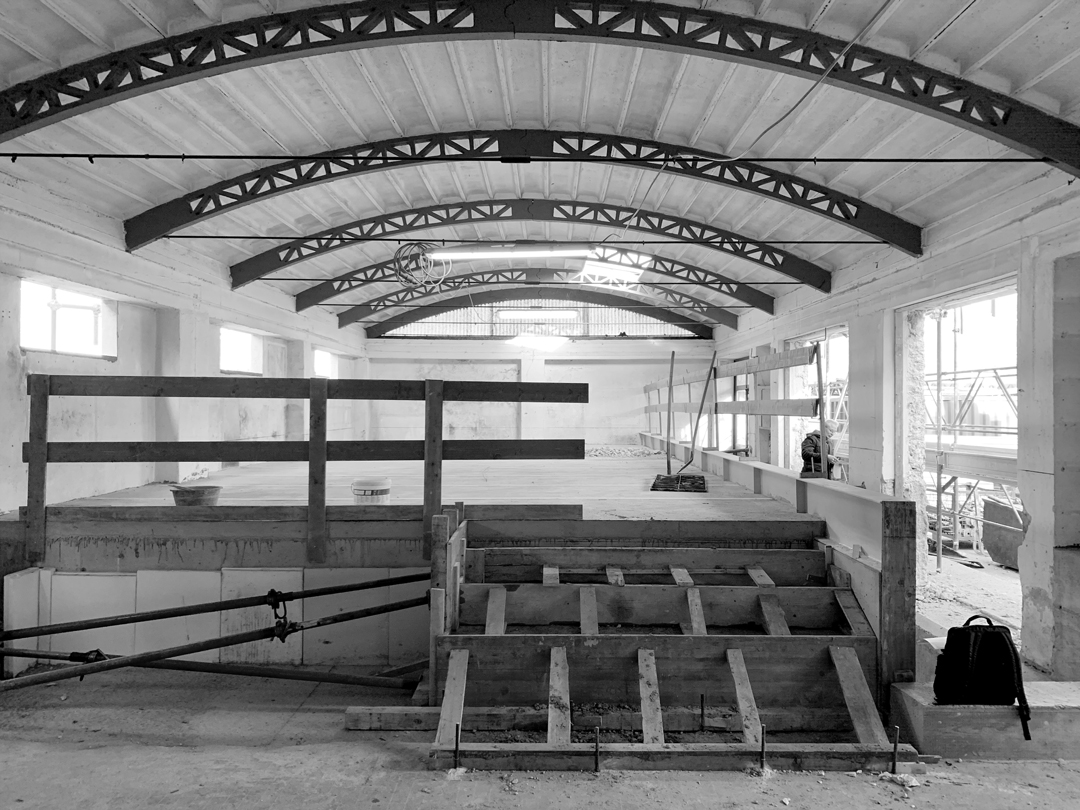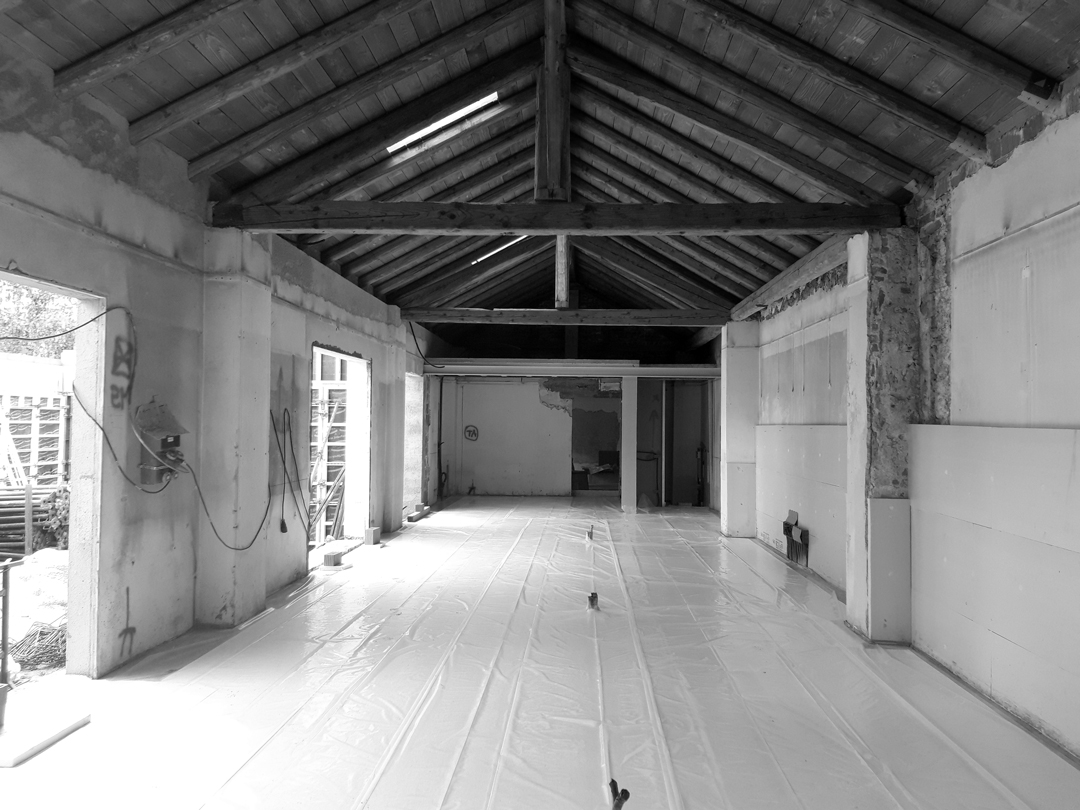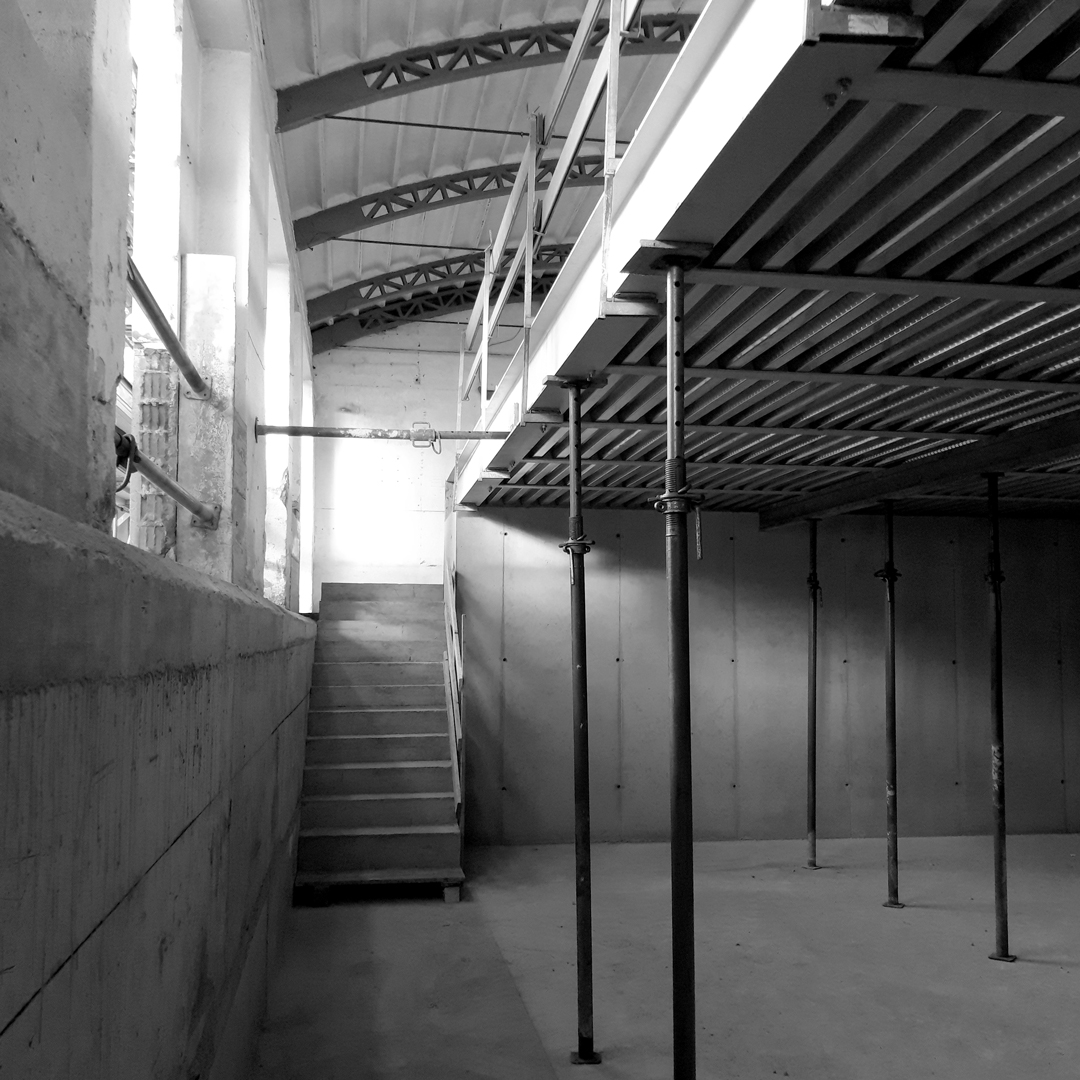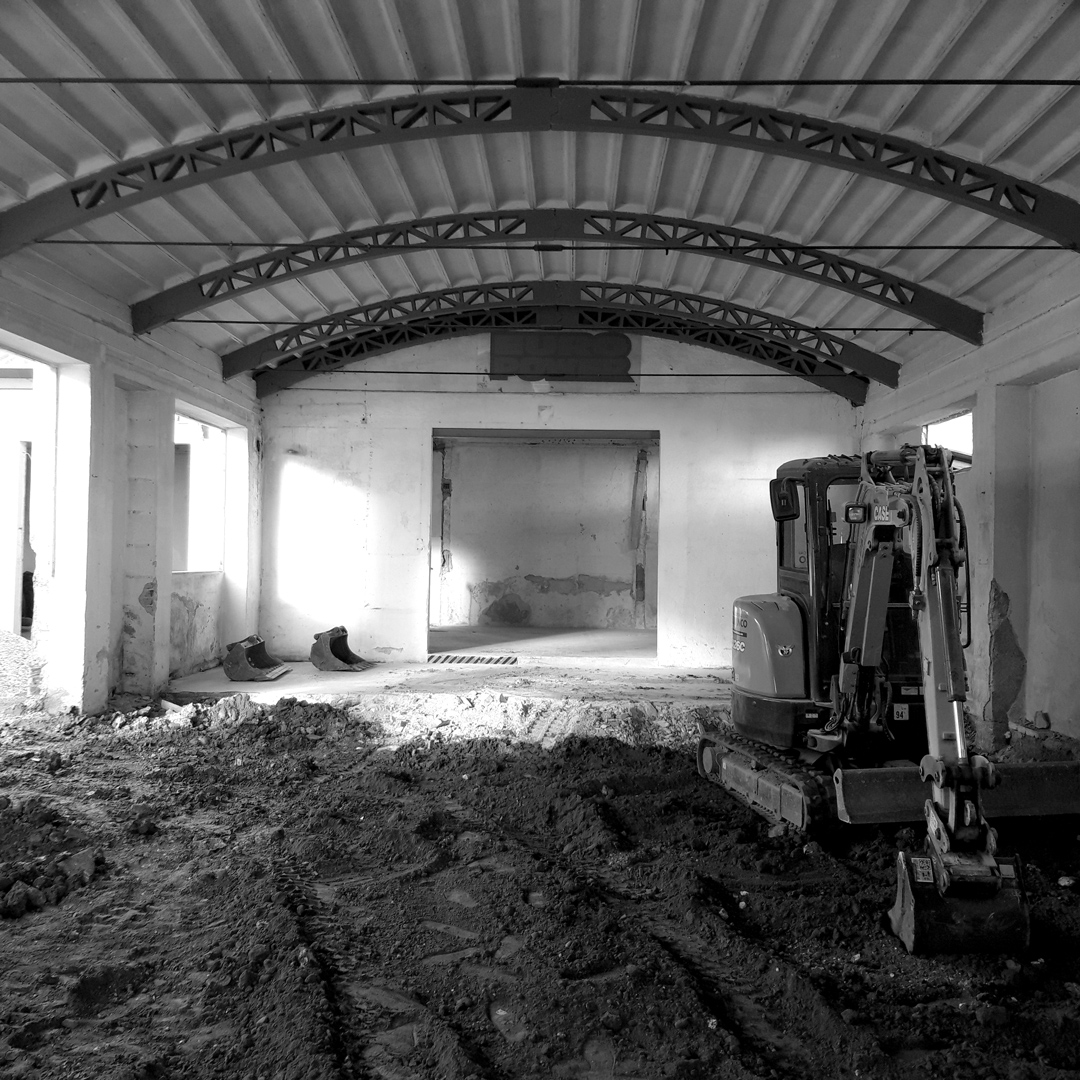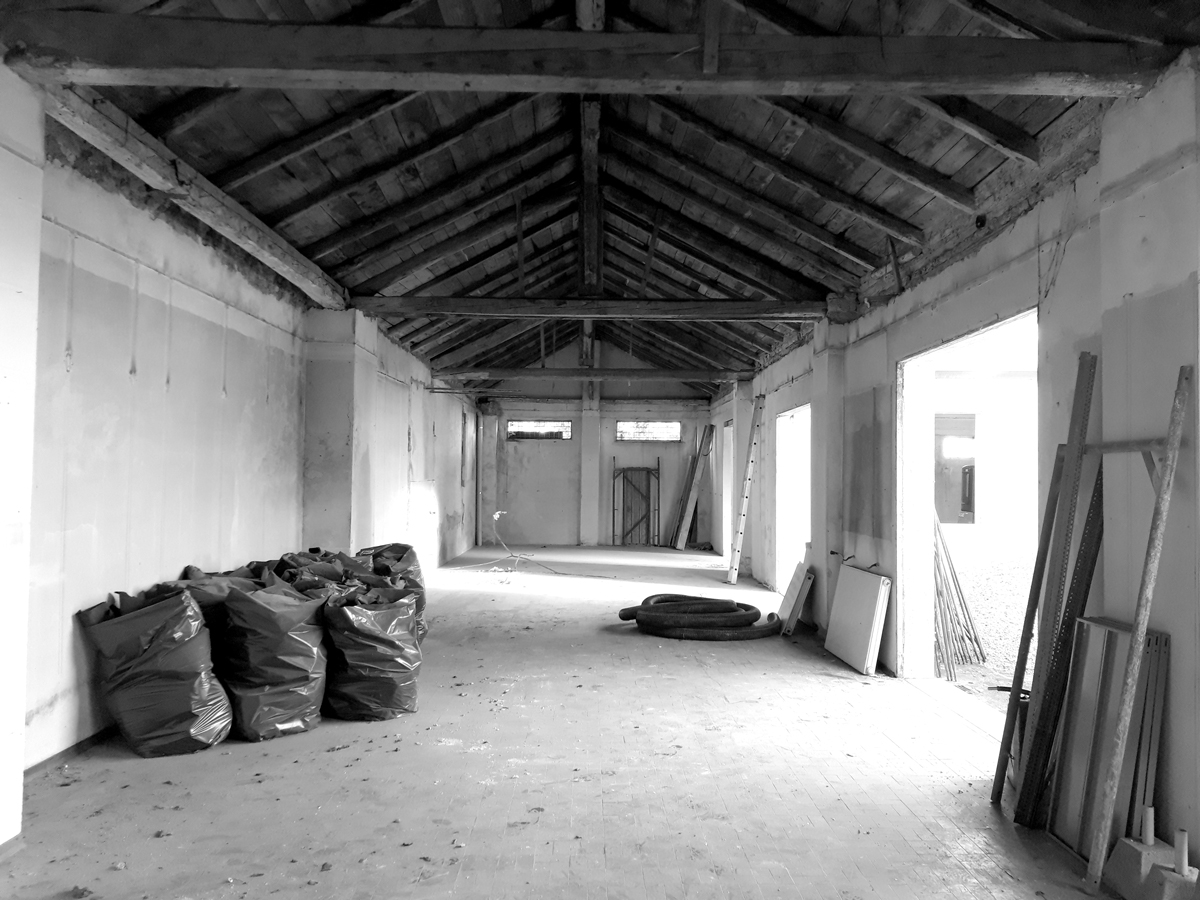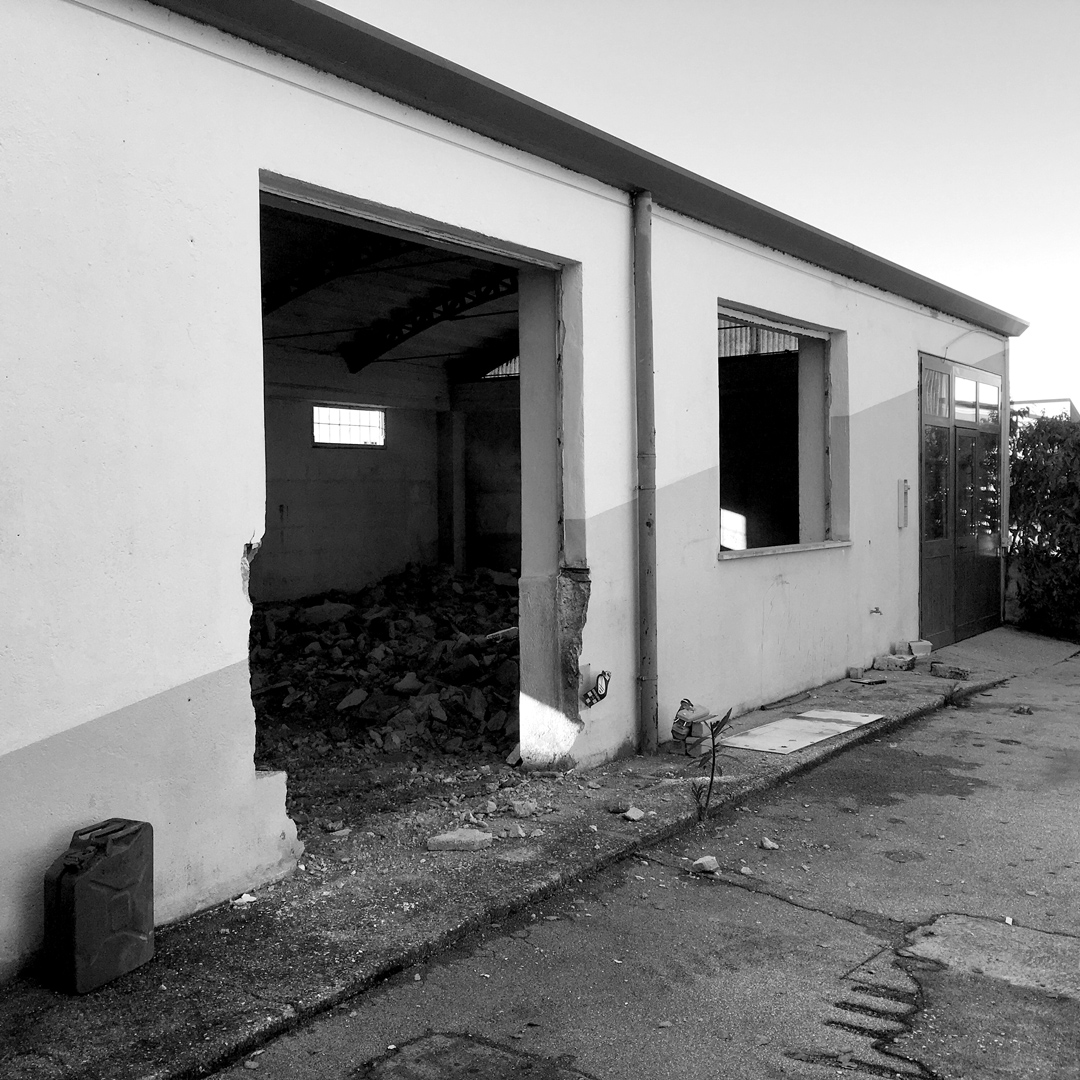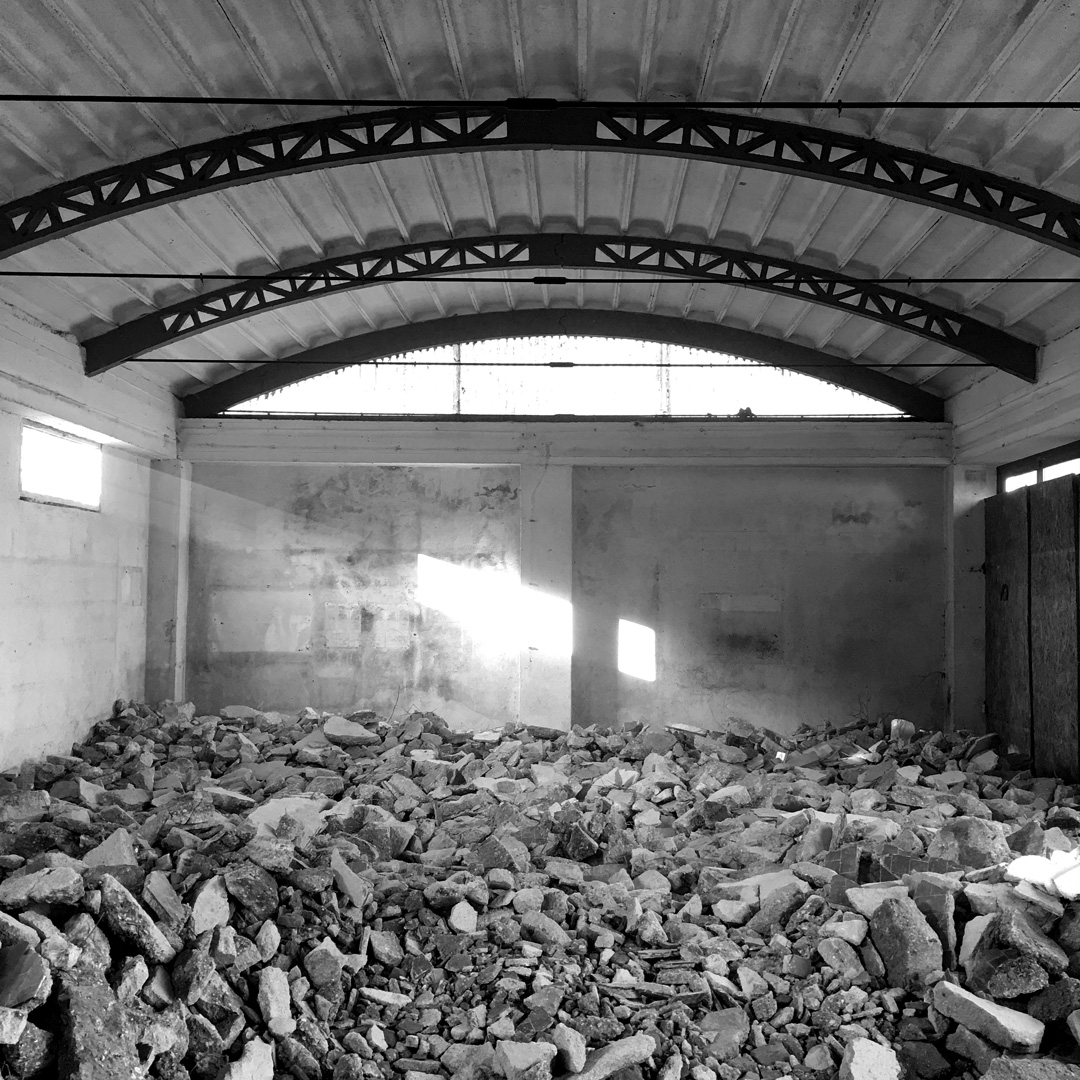 This site is registered on
wpml.org
as a development site.